My twin girls turned 6 a few weeks ago!  I can't believe how time flies!  This year they wanted a "Wicked" (the musical) birthday party and I was happy to comply!  This party was so much fun to plan!  I started a pinterest board for the party MONTHS ago and got lots of great ideas!
During Halloween I was able to get some great witch decorations and I was able to snag some fun green items for the "Emerald City Dress Up Boutique" when all the St. Patrick's Day items came out right after Christmas.  This was a karaoke party, so we had some great singing and dancing going on, as well as the "Flying Monkey Zipline" (my Dad, aka best Papa ever, installed a zipline in his backyard) and the "Madame Morrible Tornado Ride."  We had lots of green snacks and drinks (even green ice cubes in the punch!) as well as Glinda and Elphaba cupcakes with witch hats and princess crowns.  For favors we gave out a small "Anti-witch water bucket" filled with pink and green lollipops, pink Glinda bubbles, green Emerald City sunglasses, and a Defying Gravity broomstick pen.  I asked our guests to dress in green and gave out prizes to a few kids who really got into the Emerald City spirit!
Thank you to Amy Gray Photography for photographing the party for us and thank you to all the friends and family that joined us to make my girls' 6th birthday extra special!  We had a wicked good time!
If you like this post, be sure to click "like" at the bottom, or pin this post on Pinterest!  Thanks!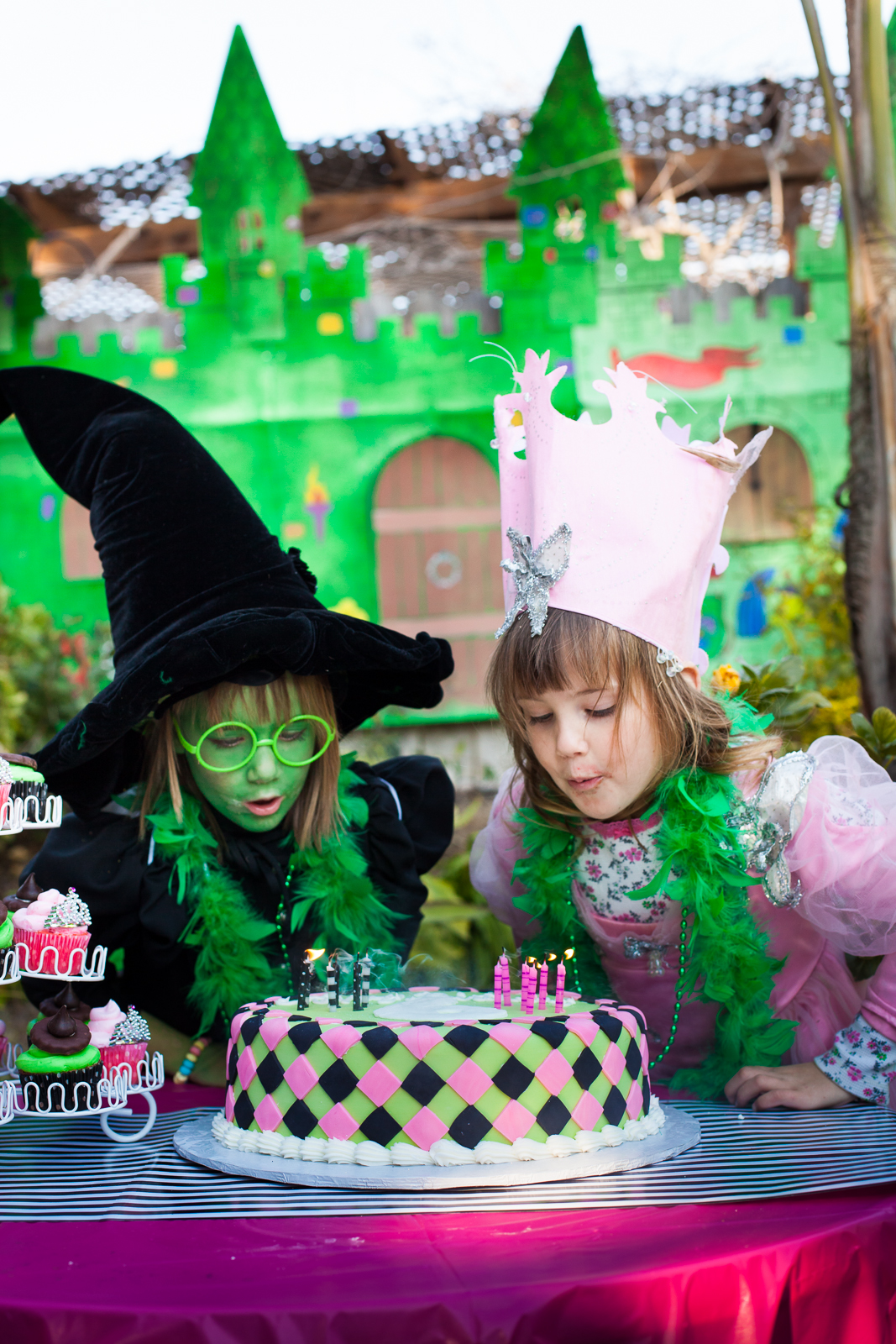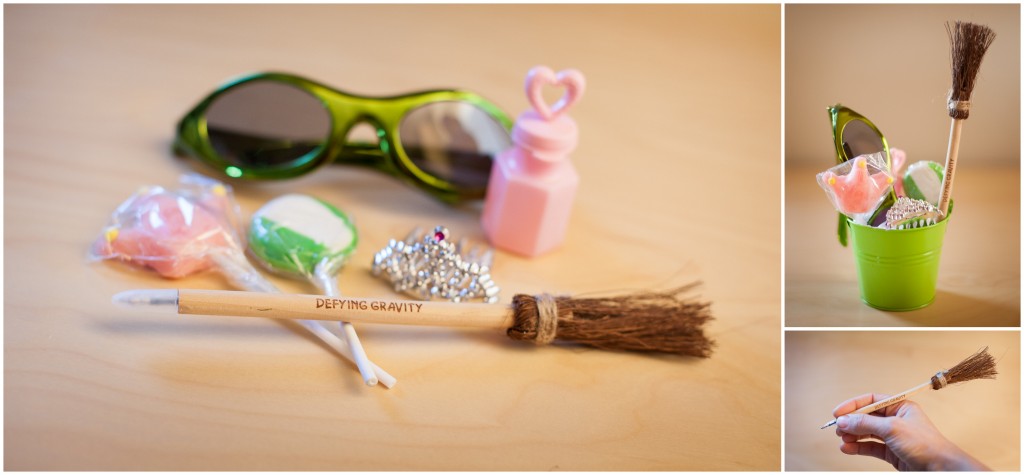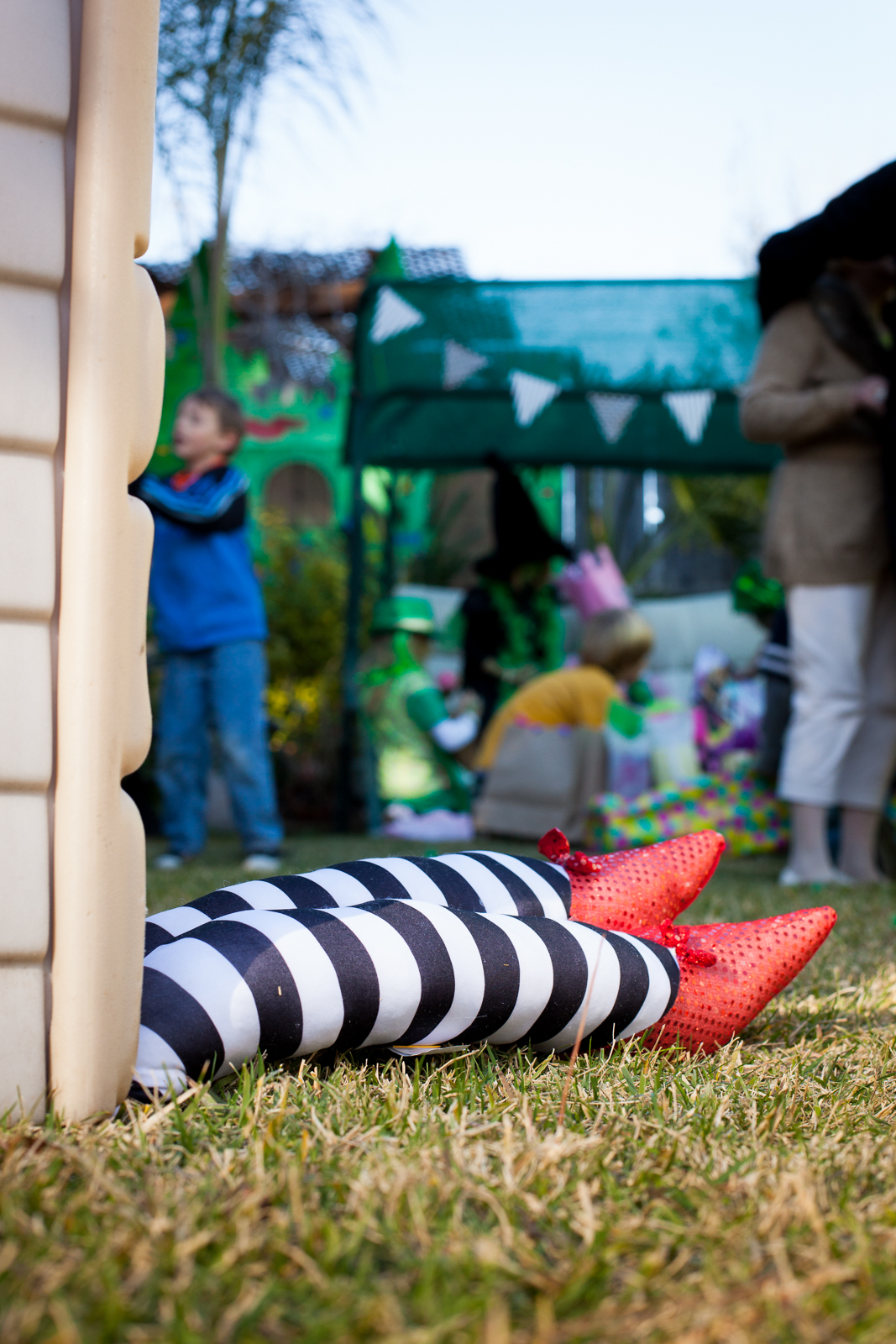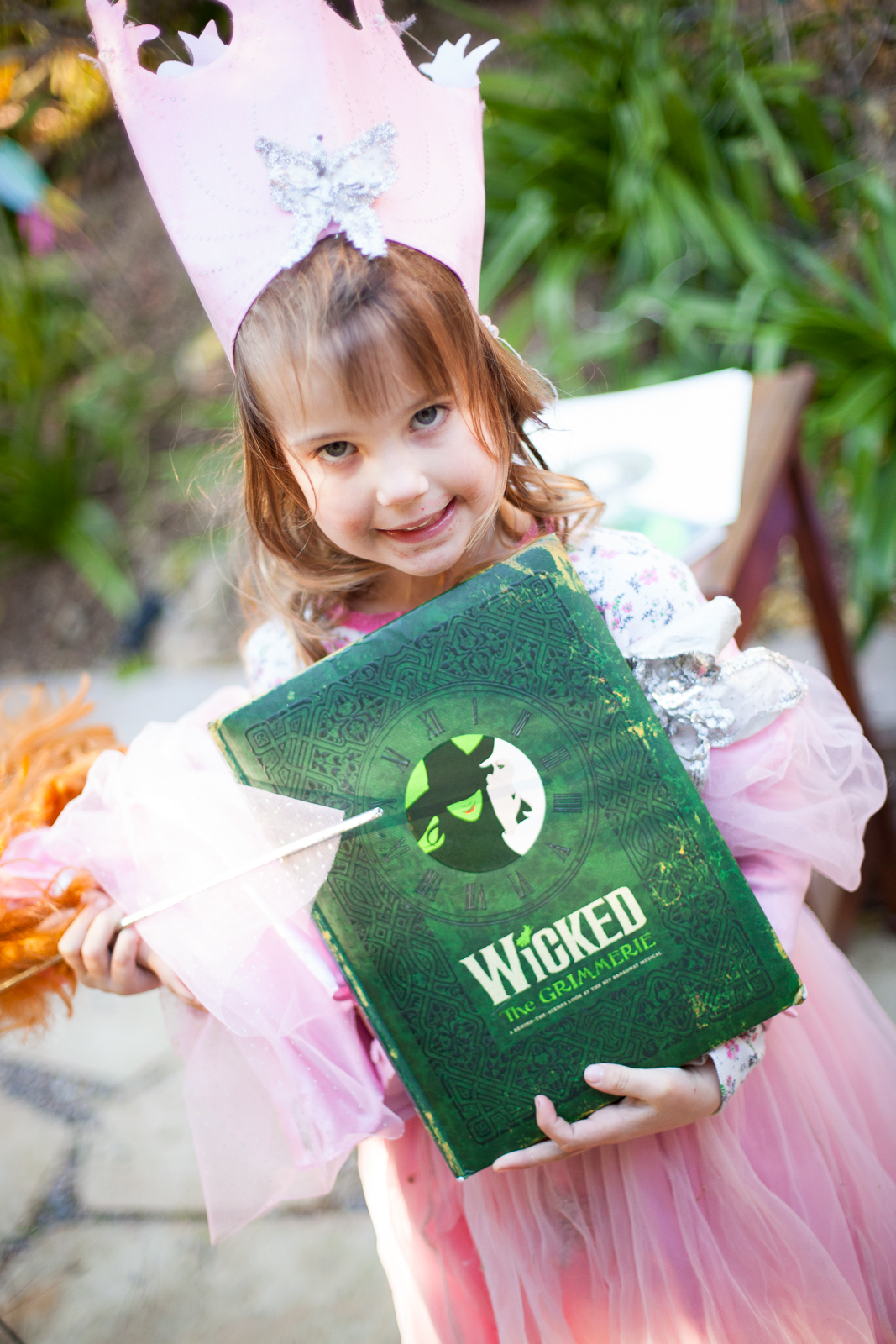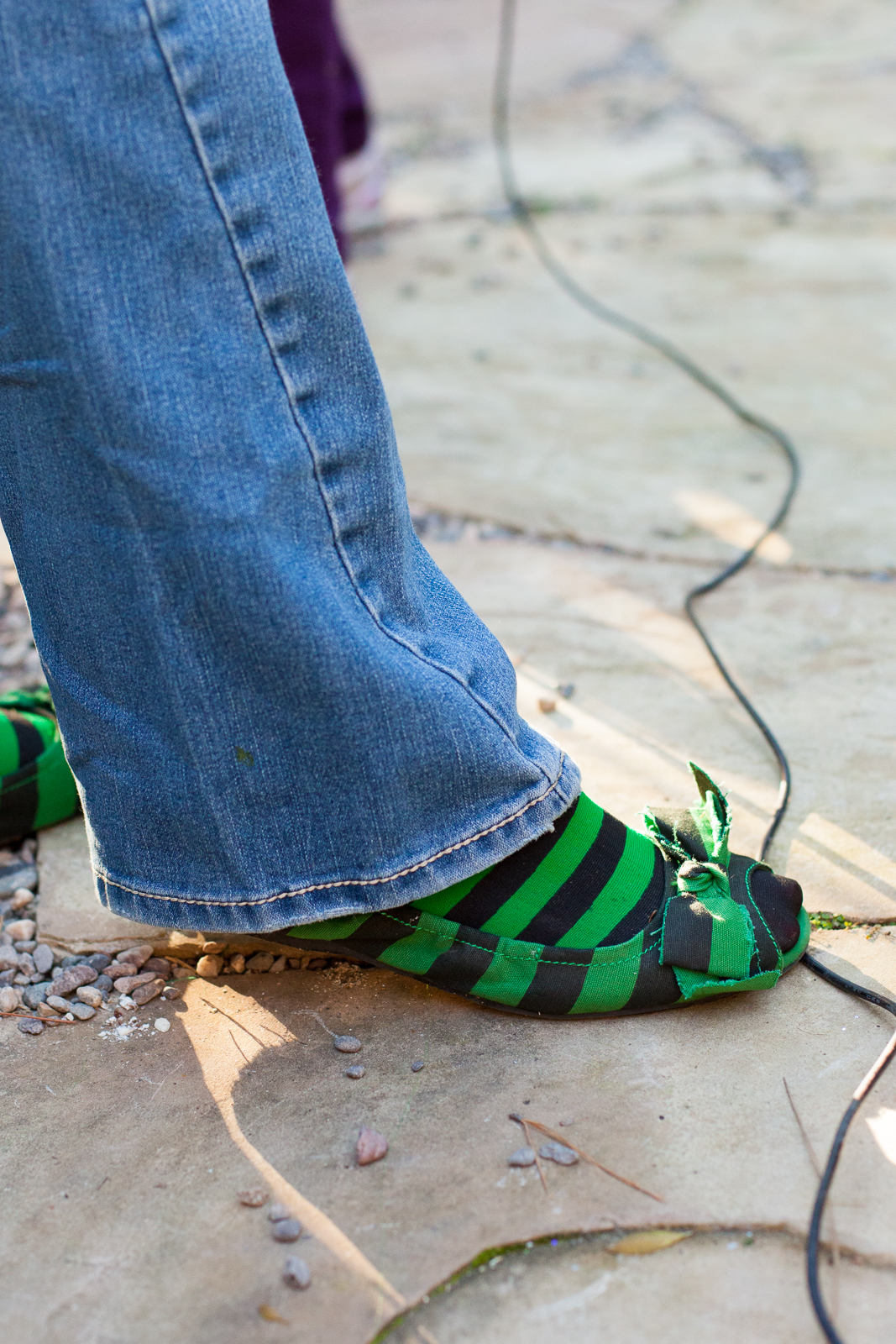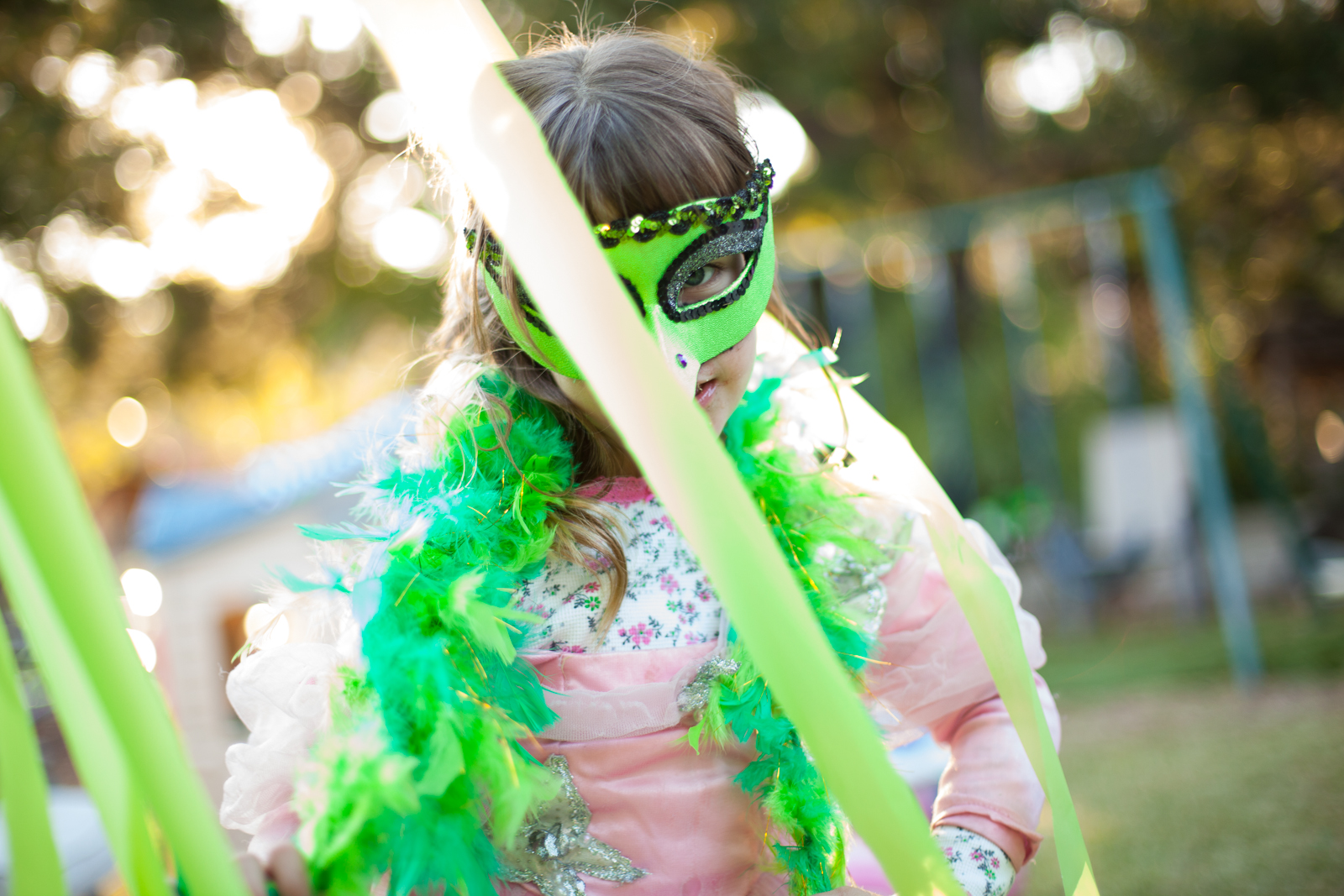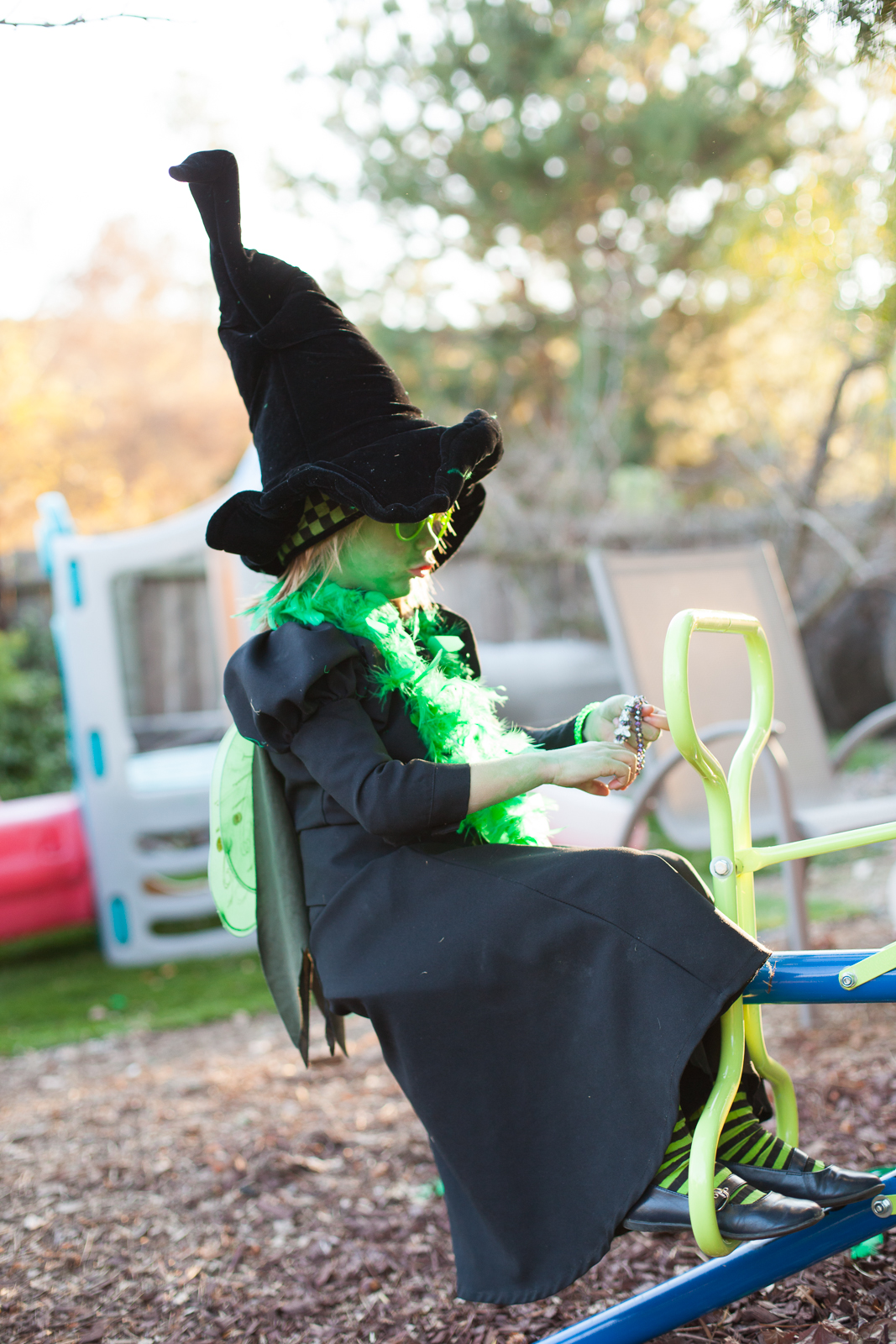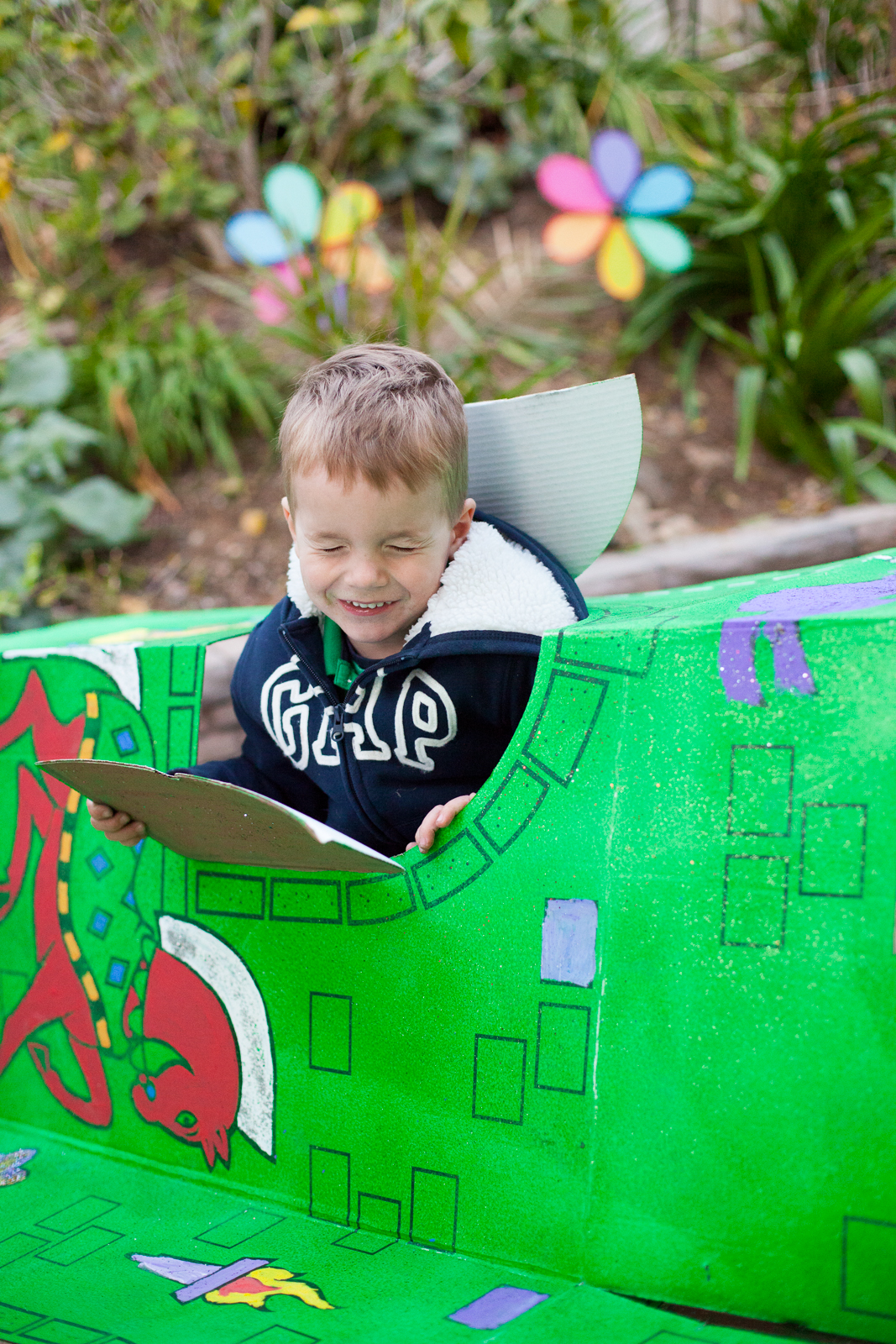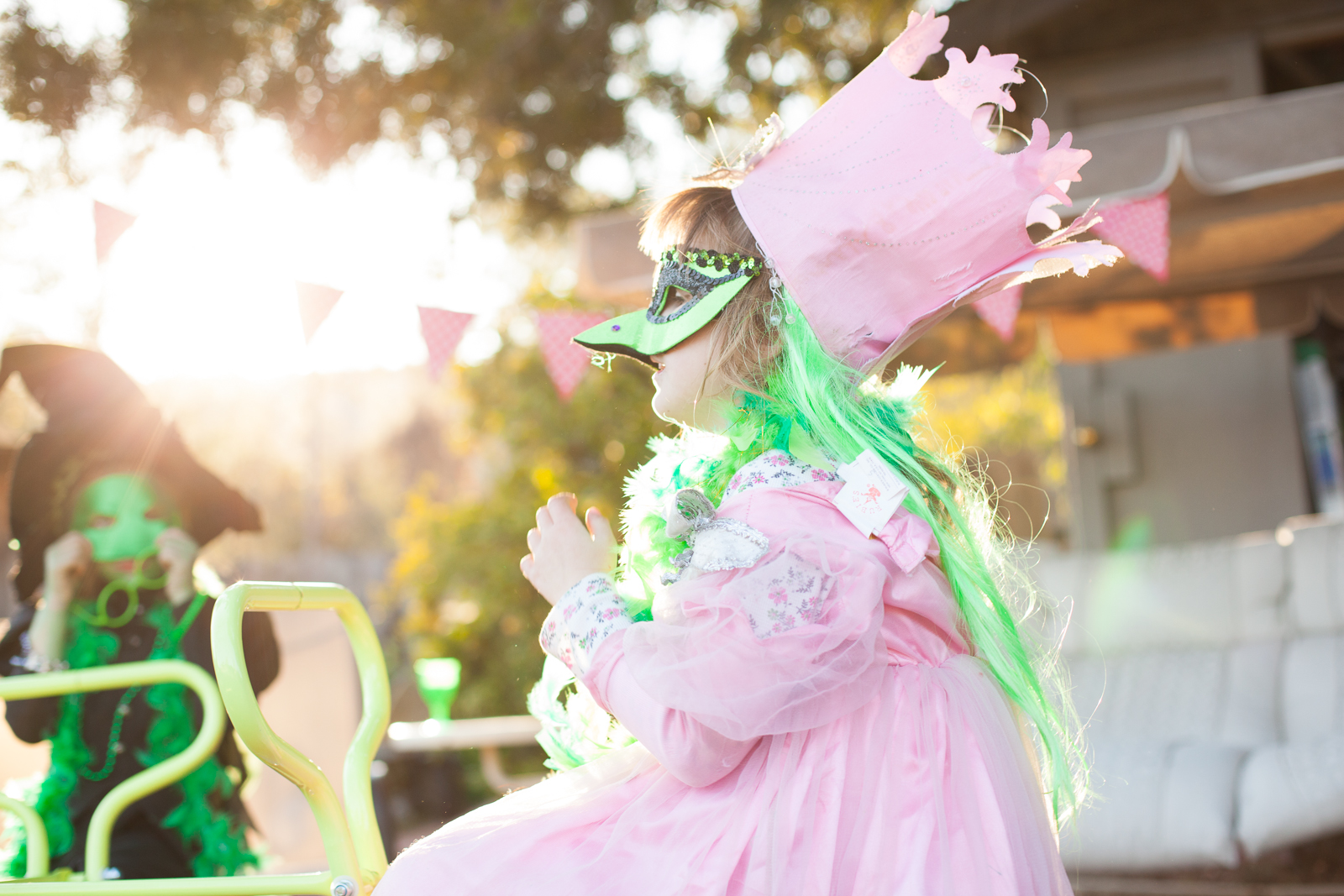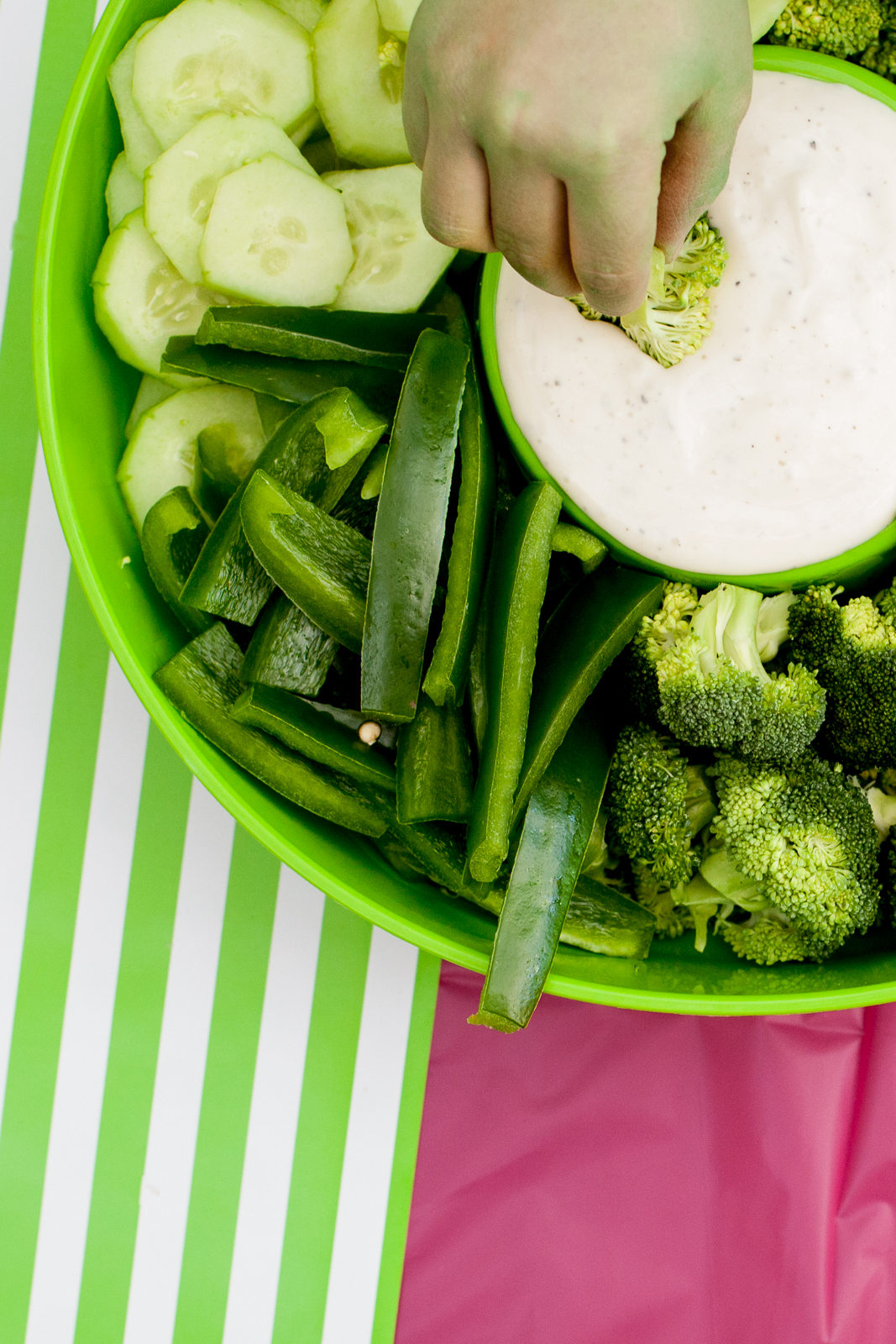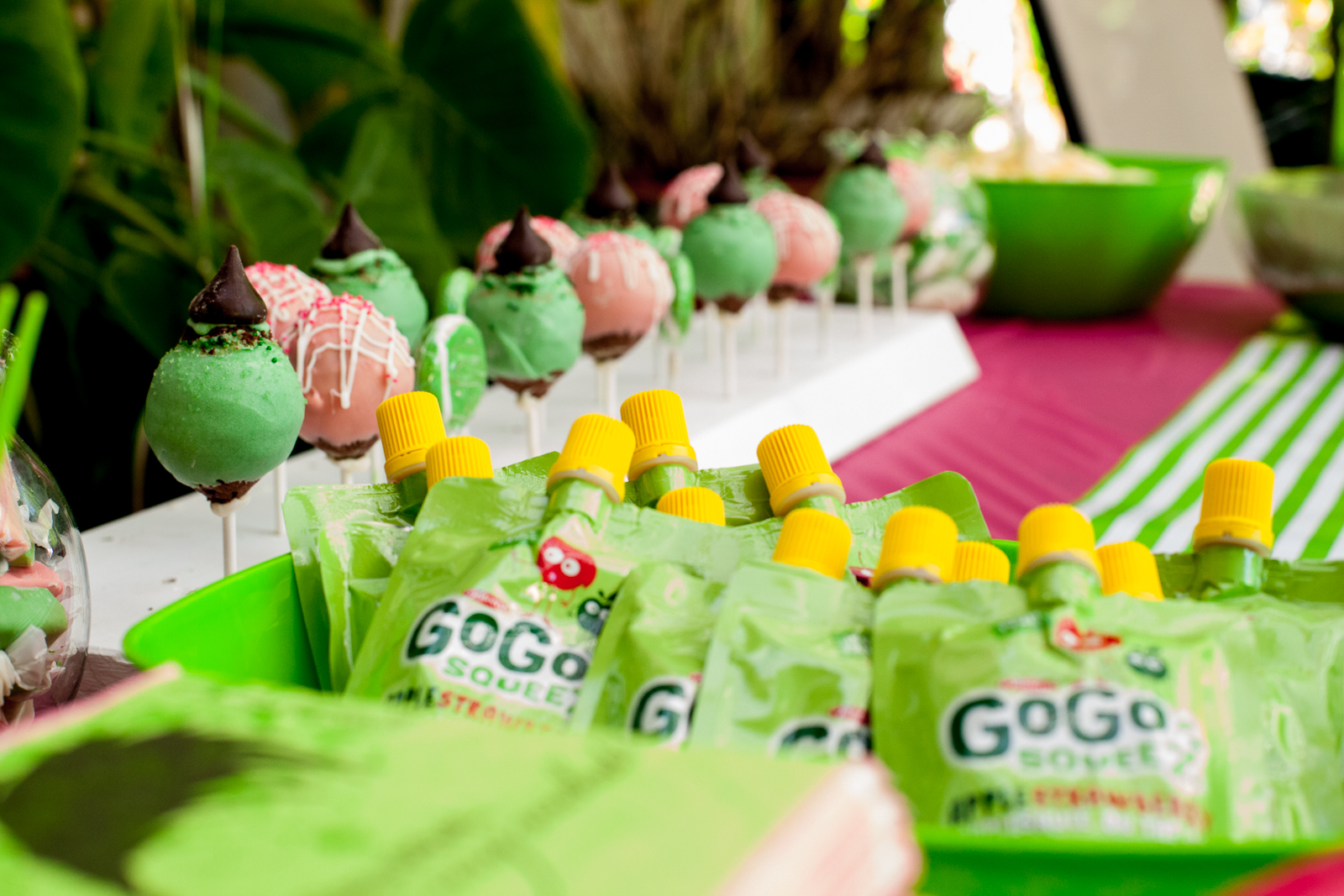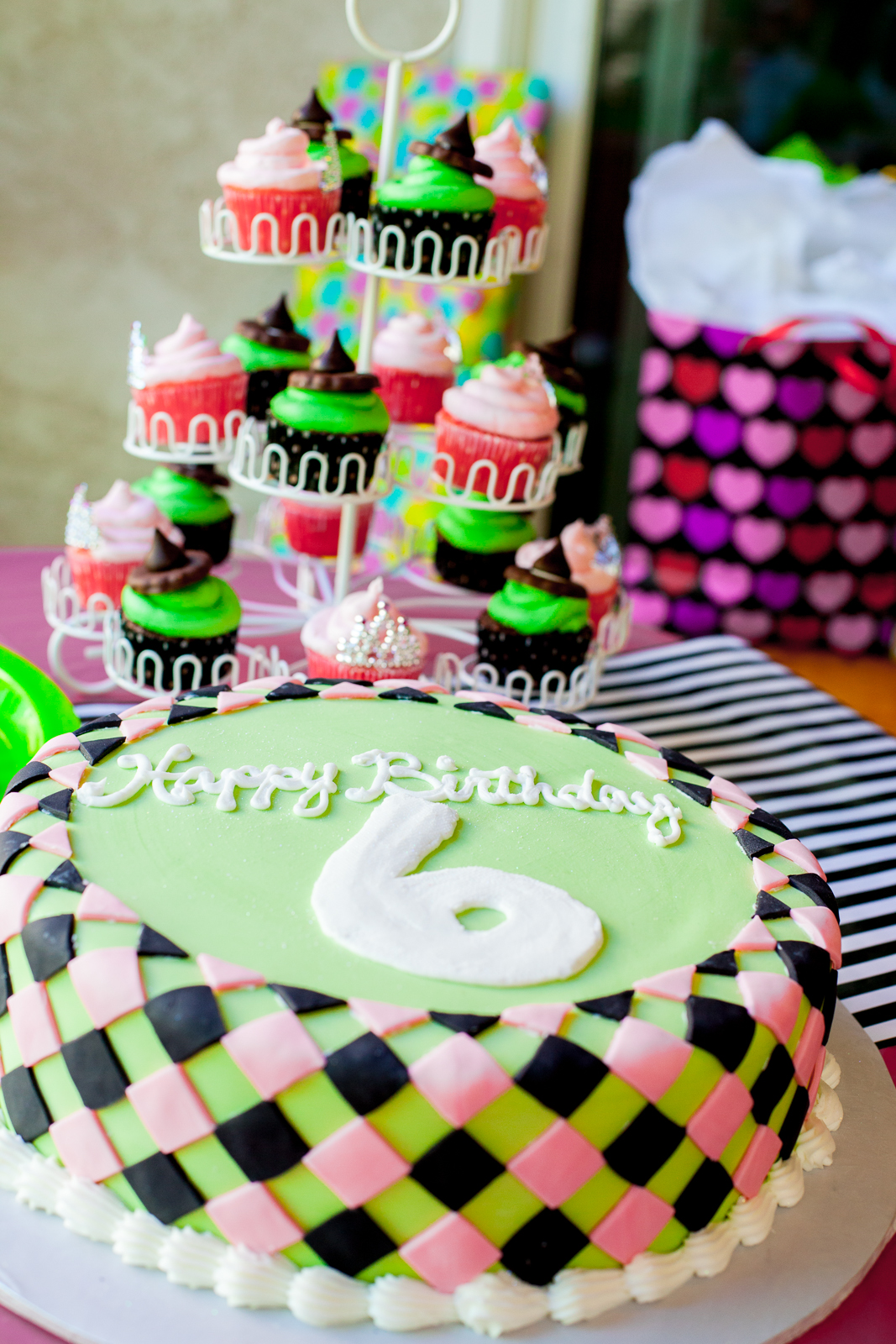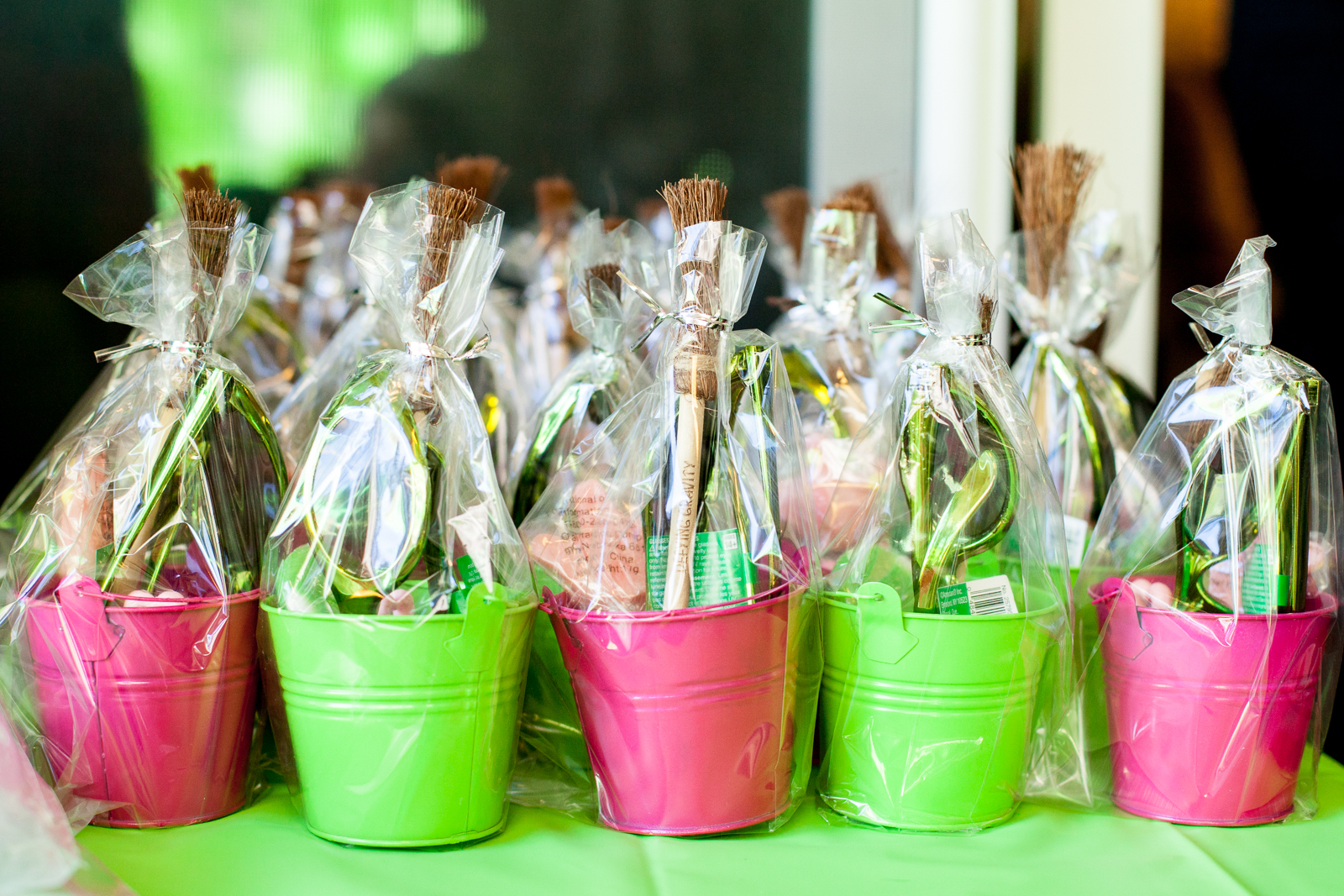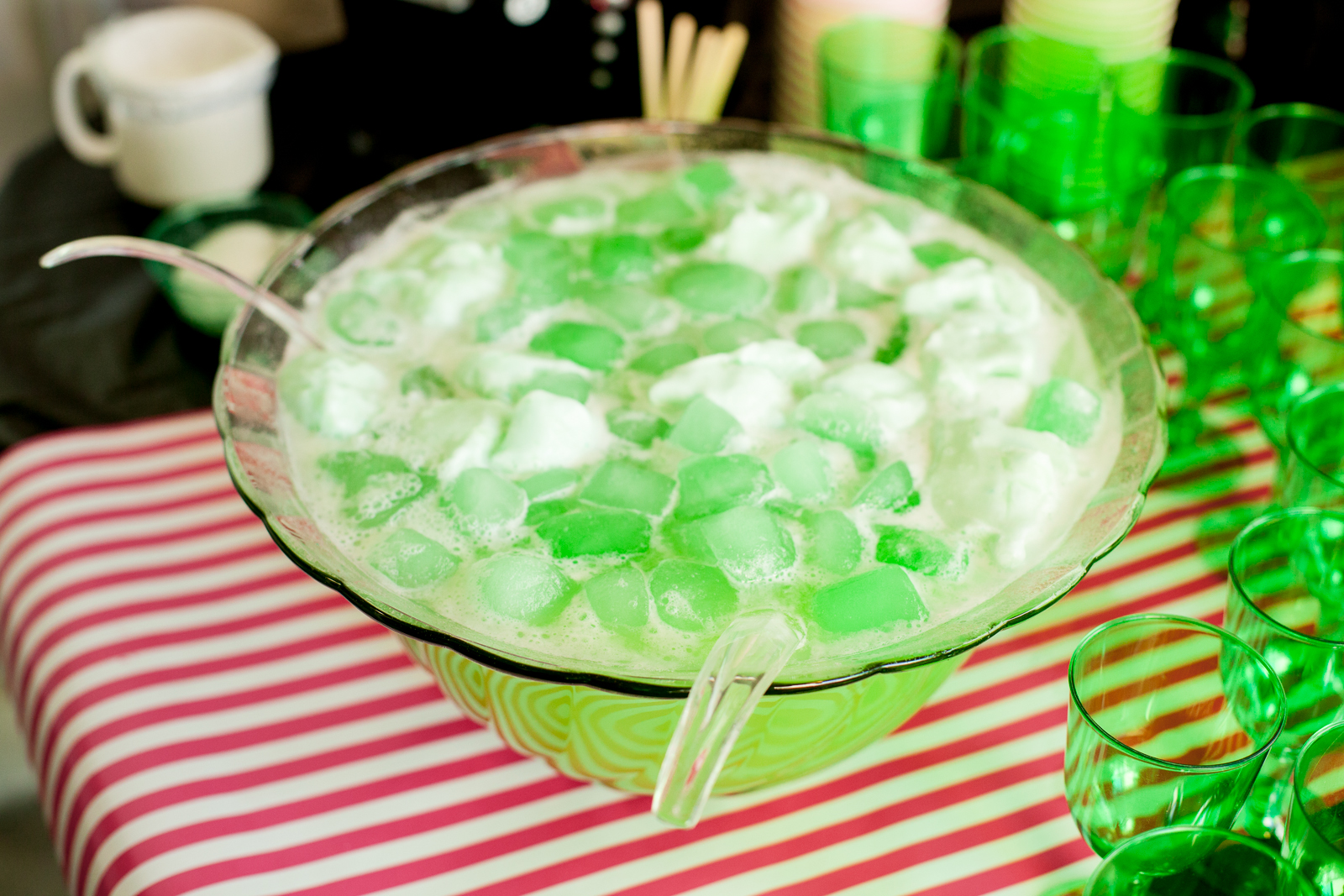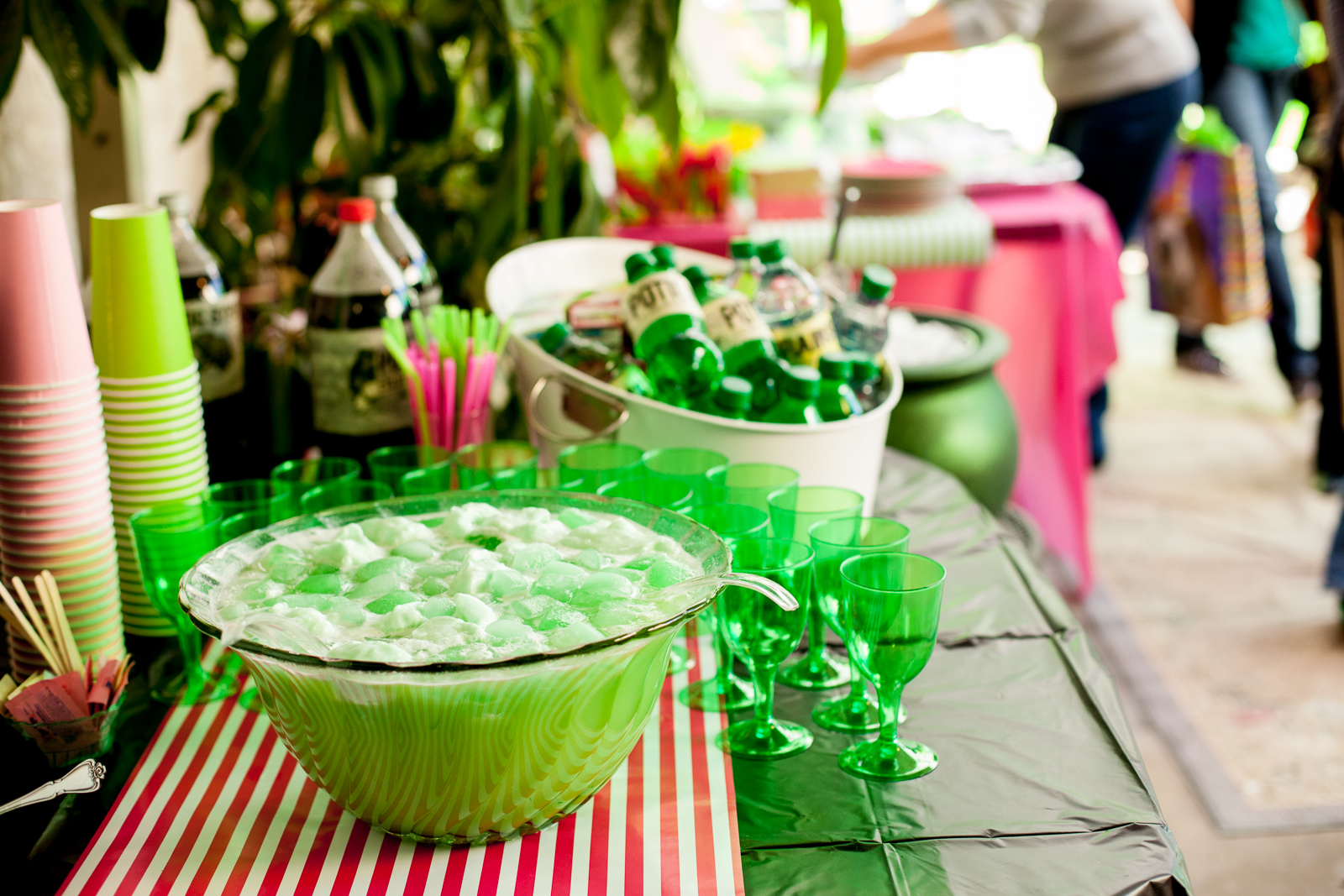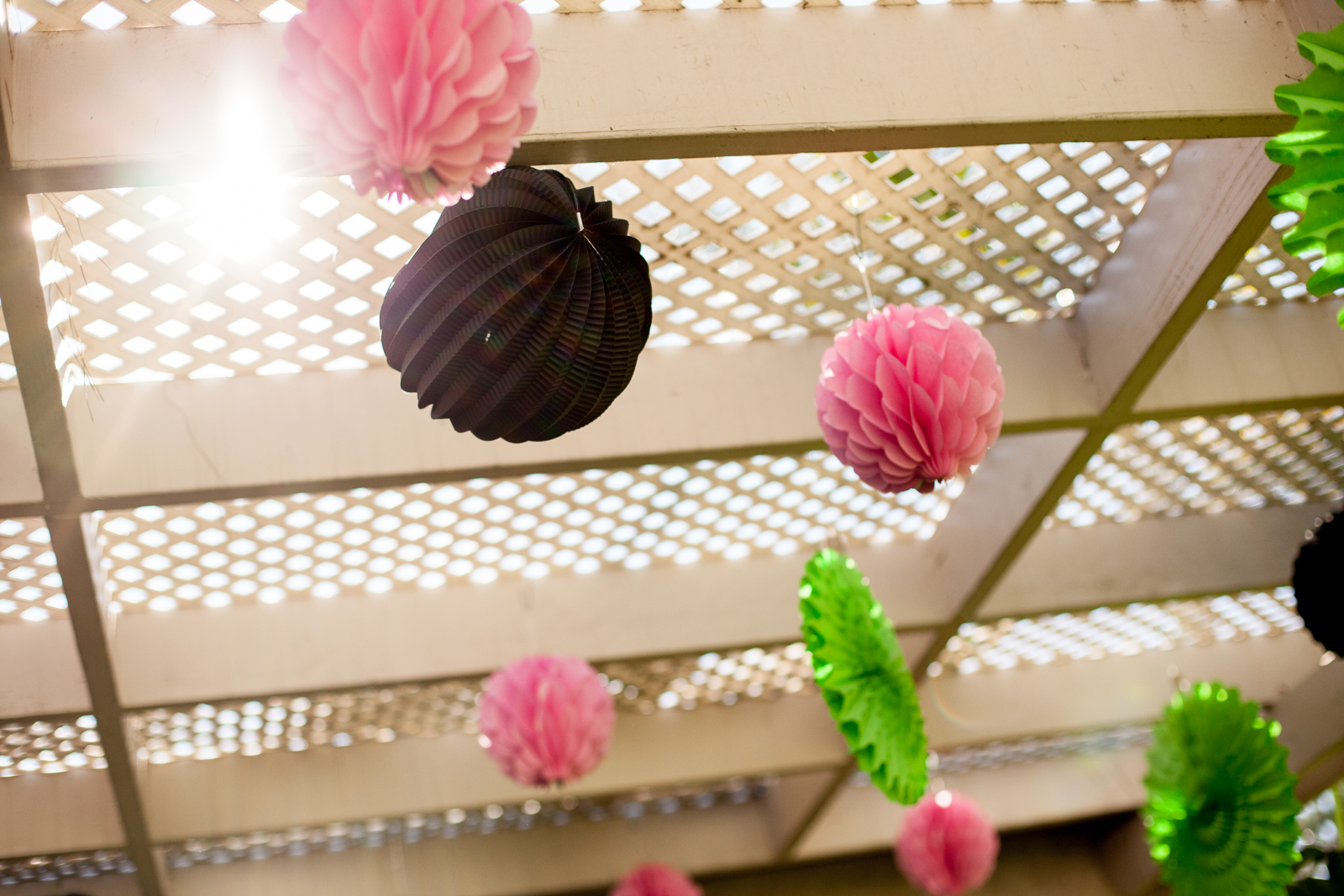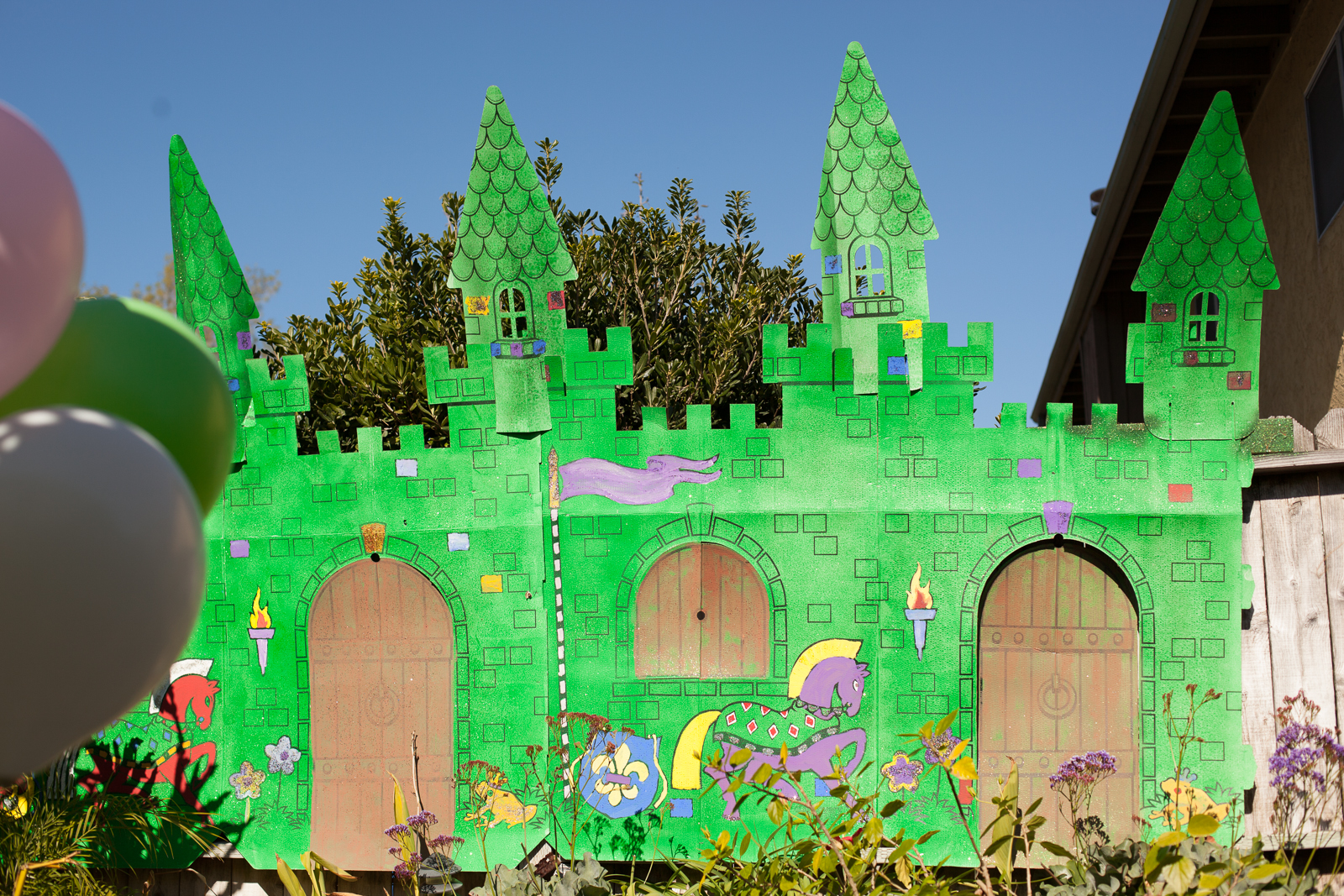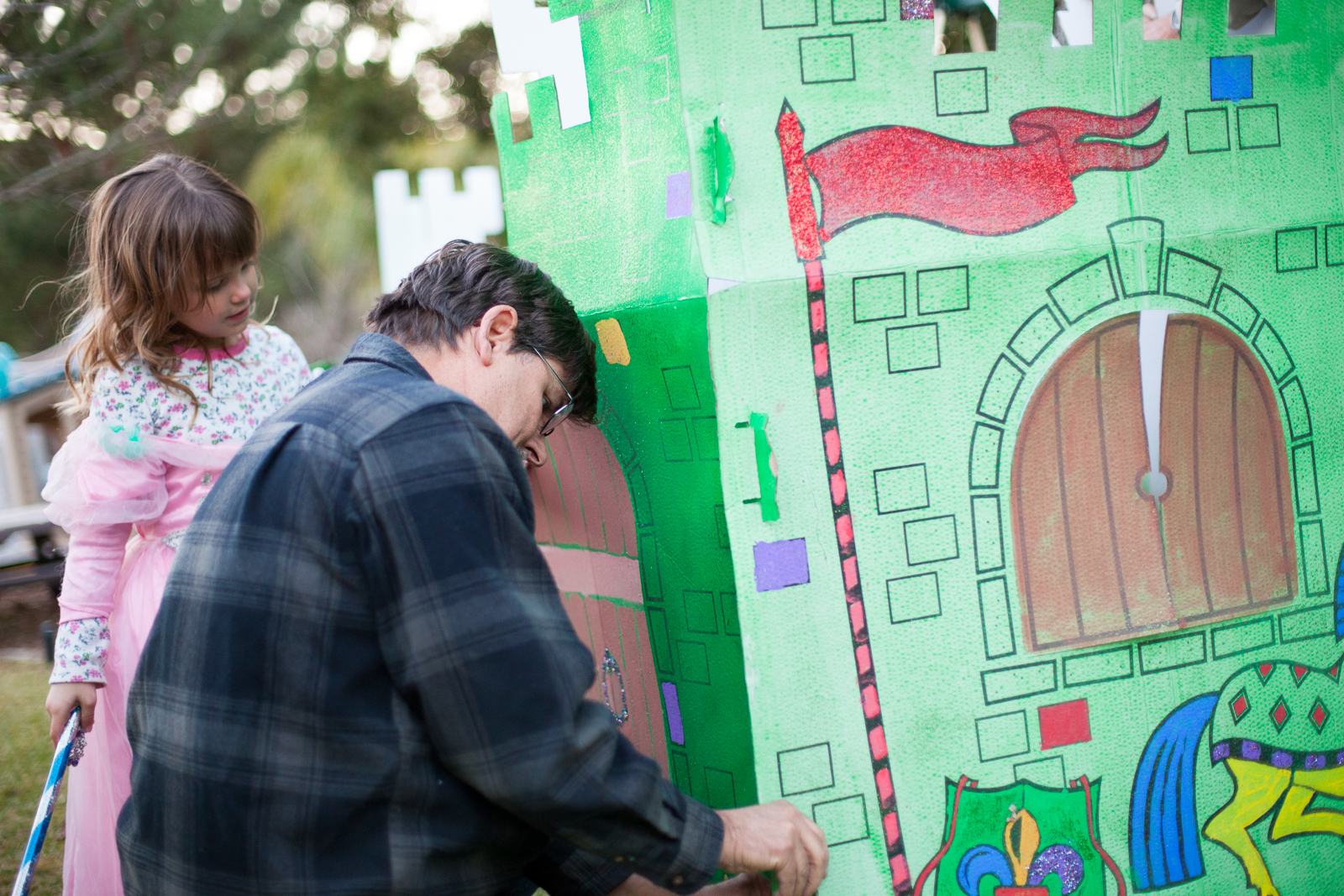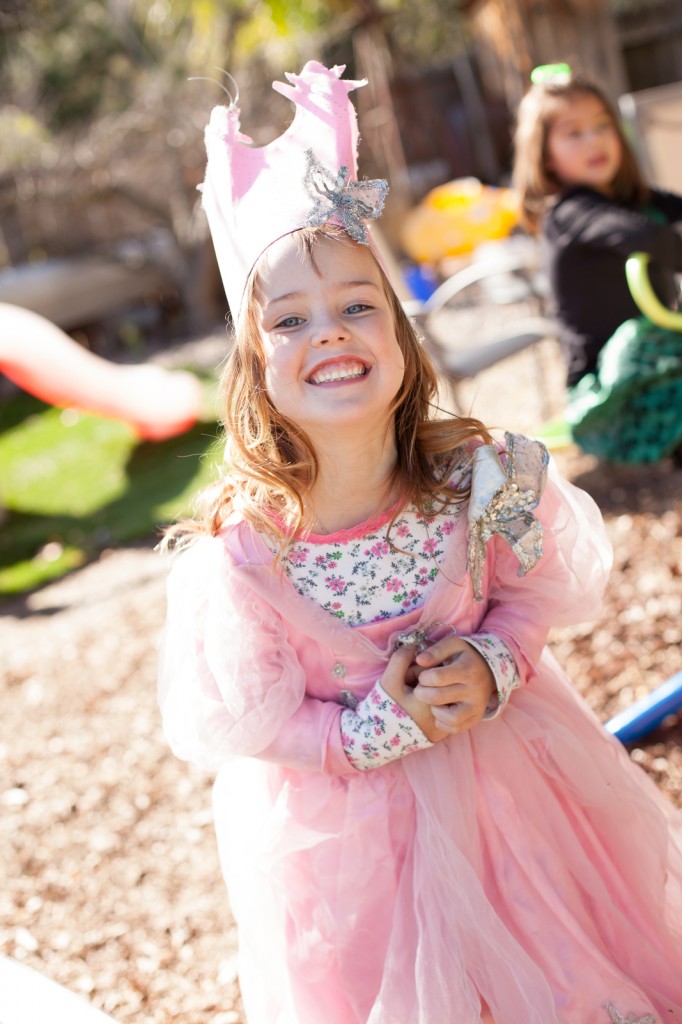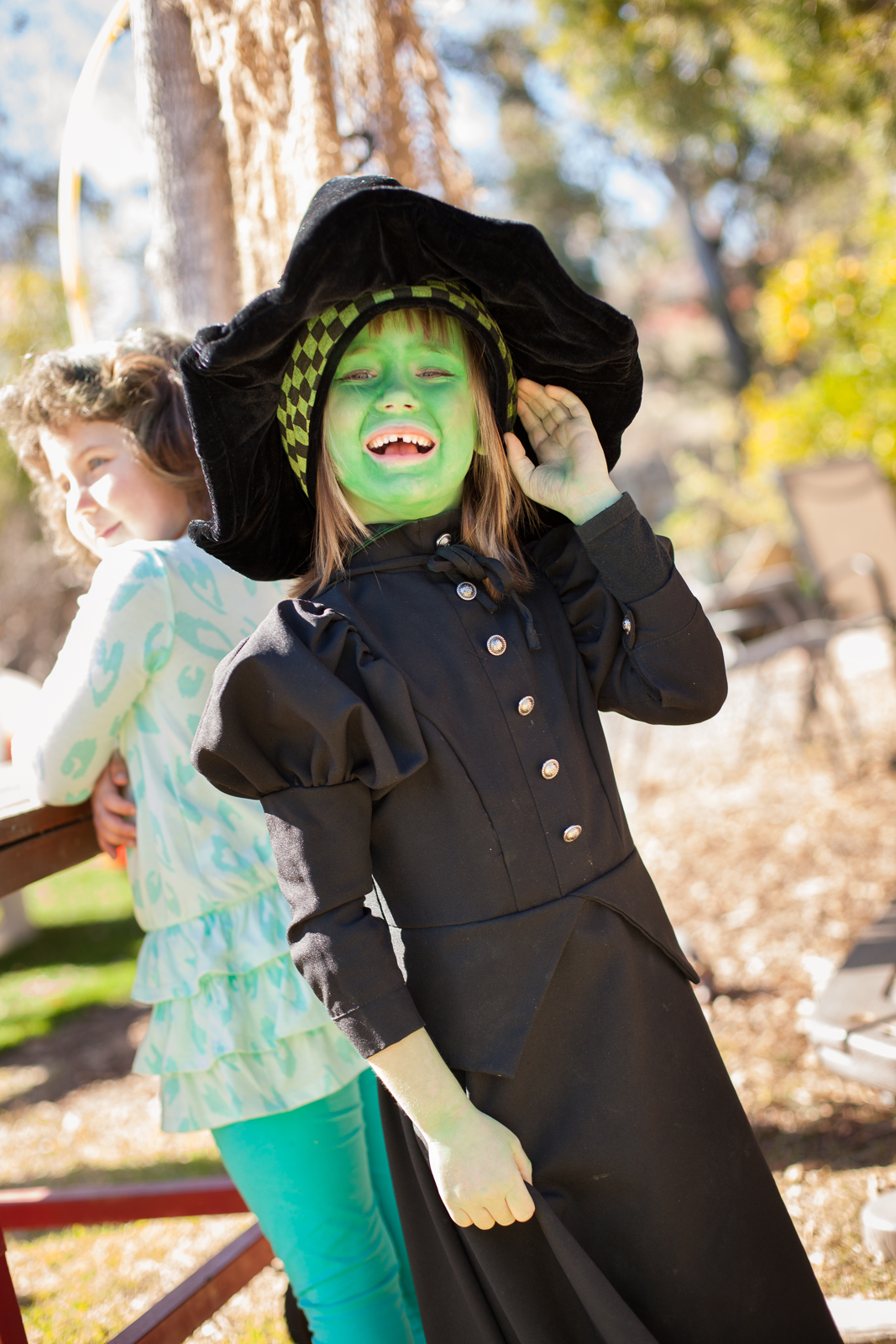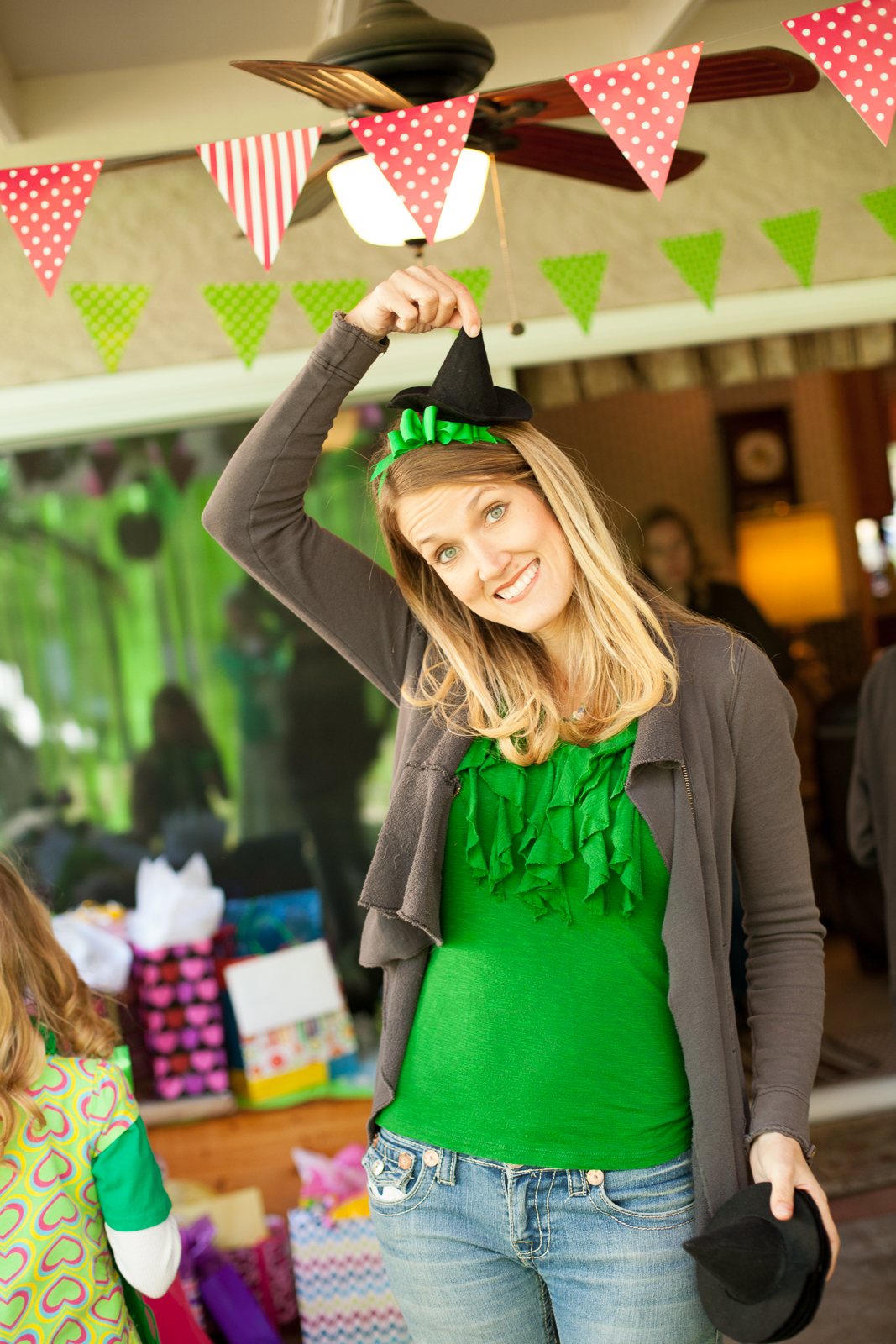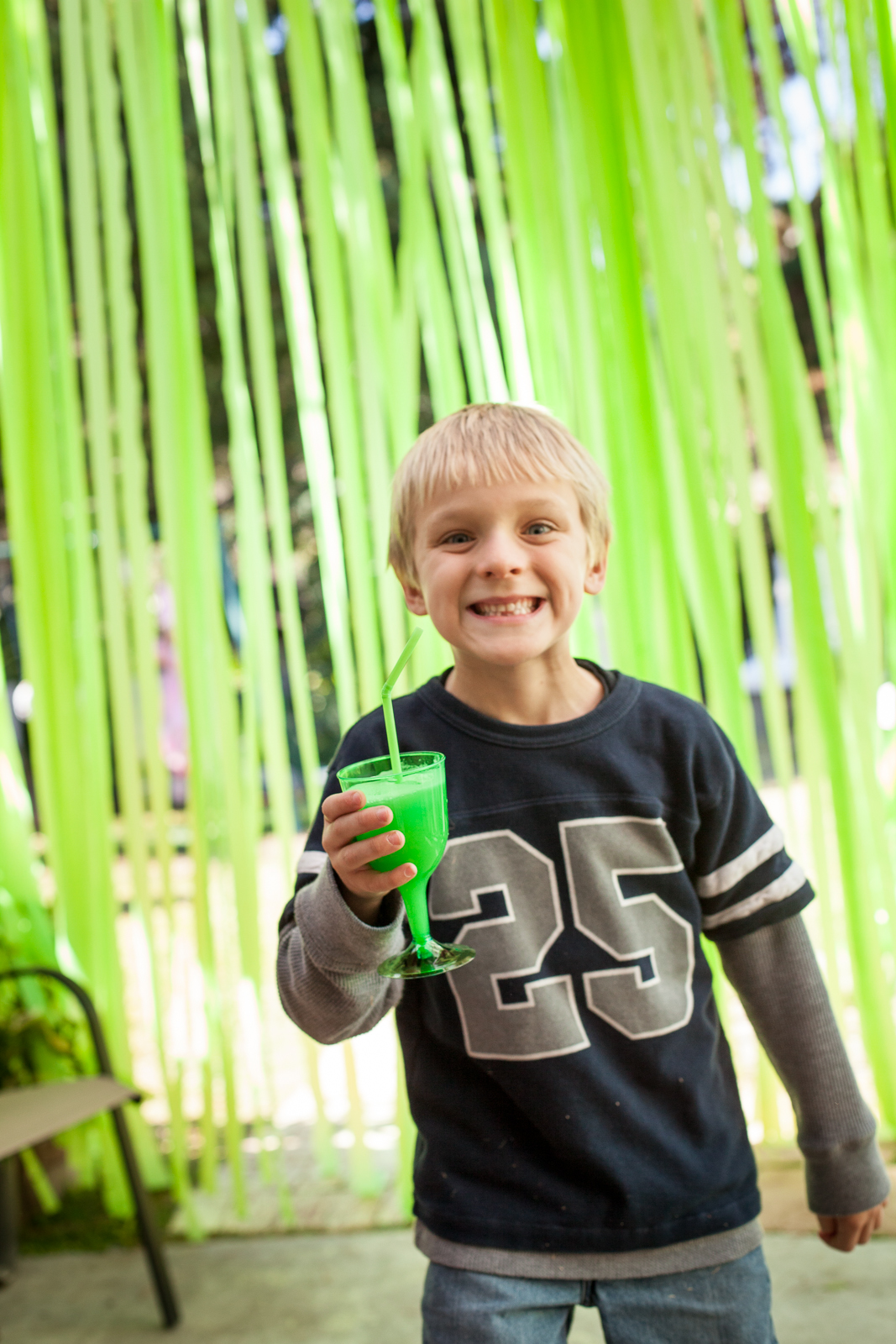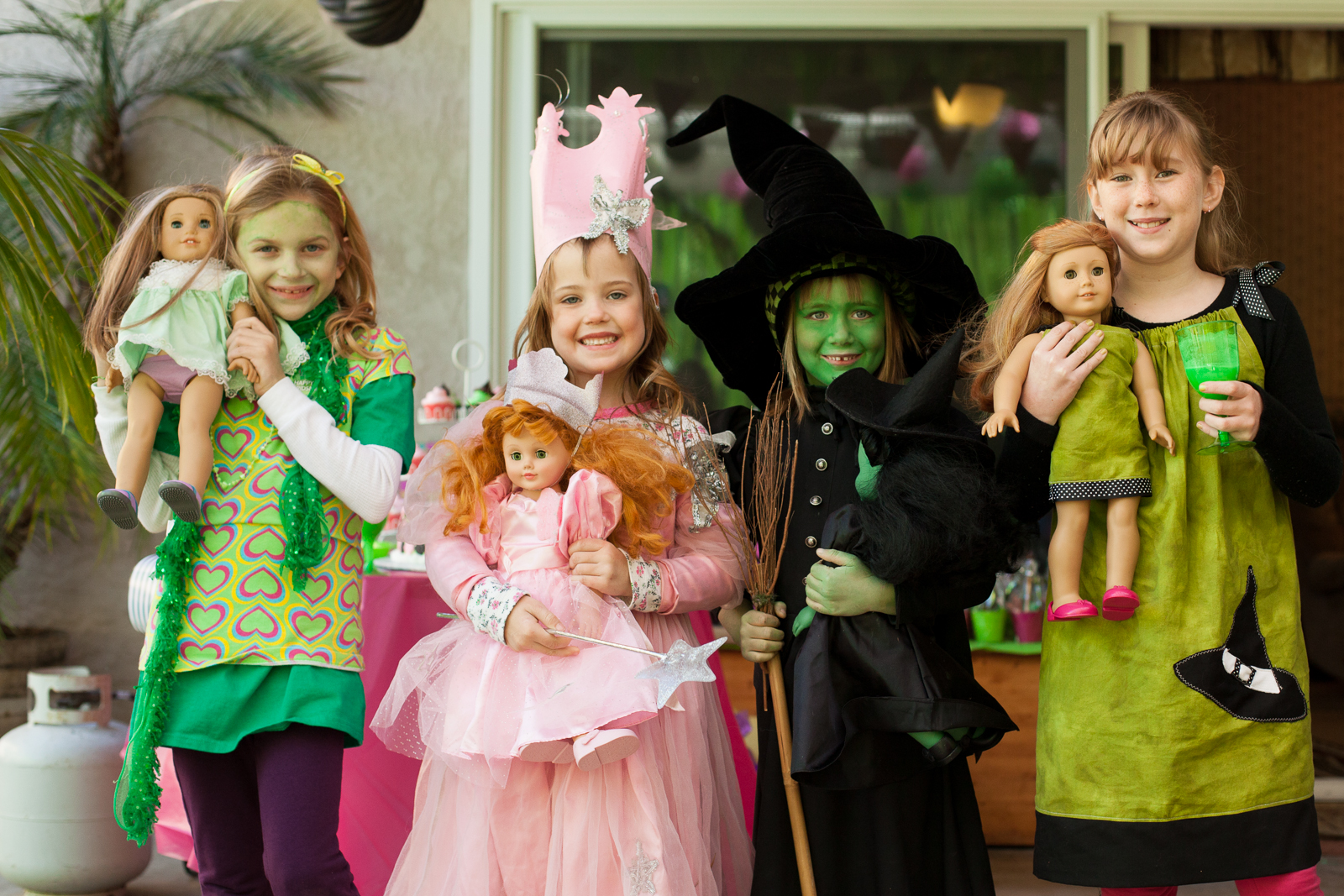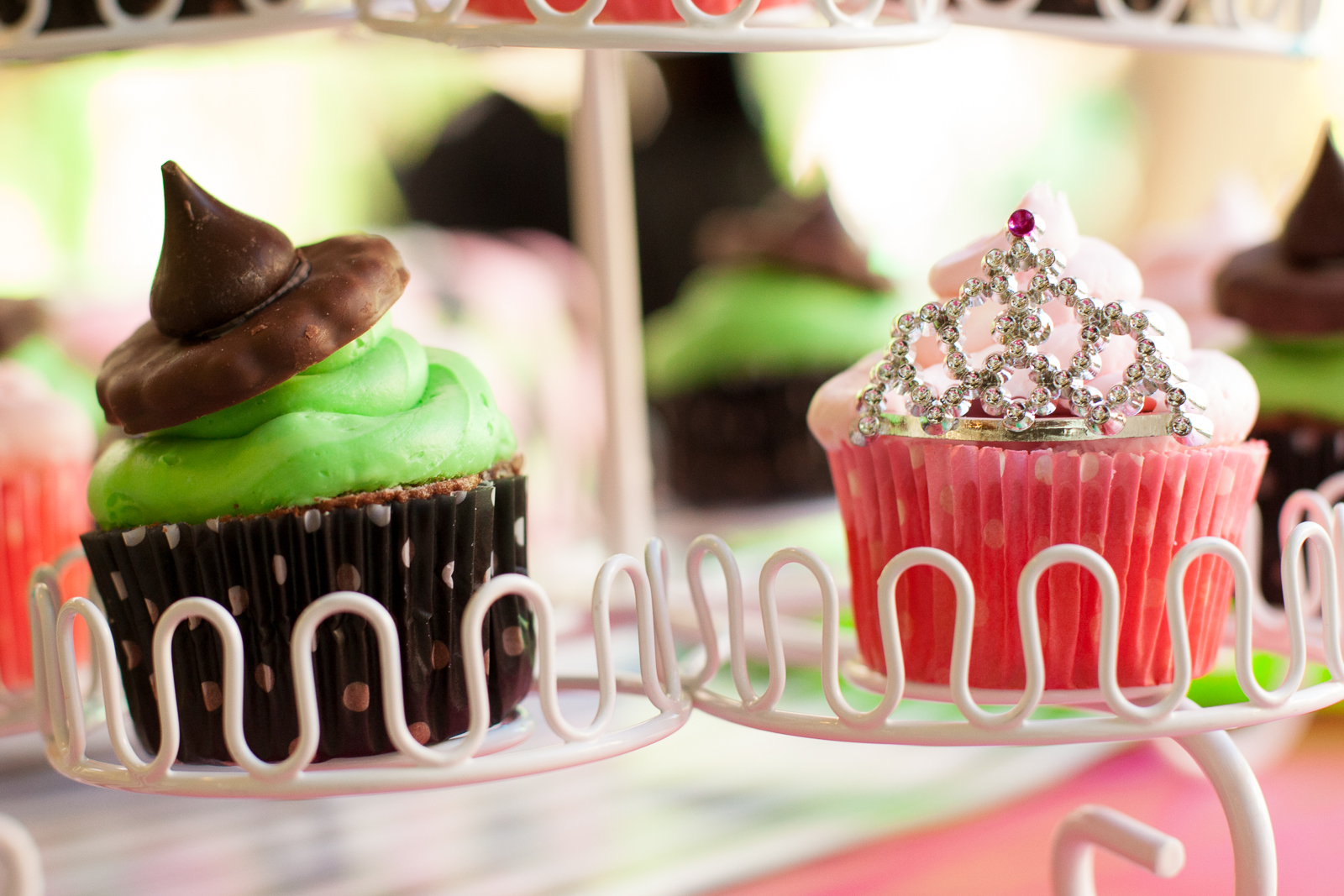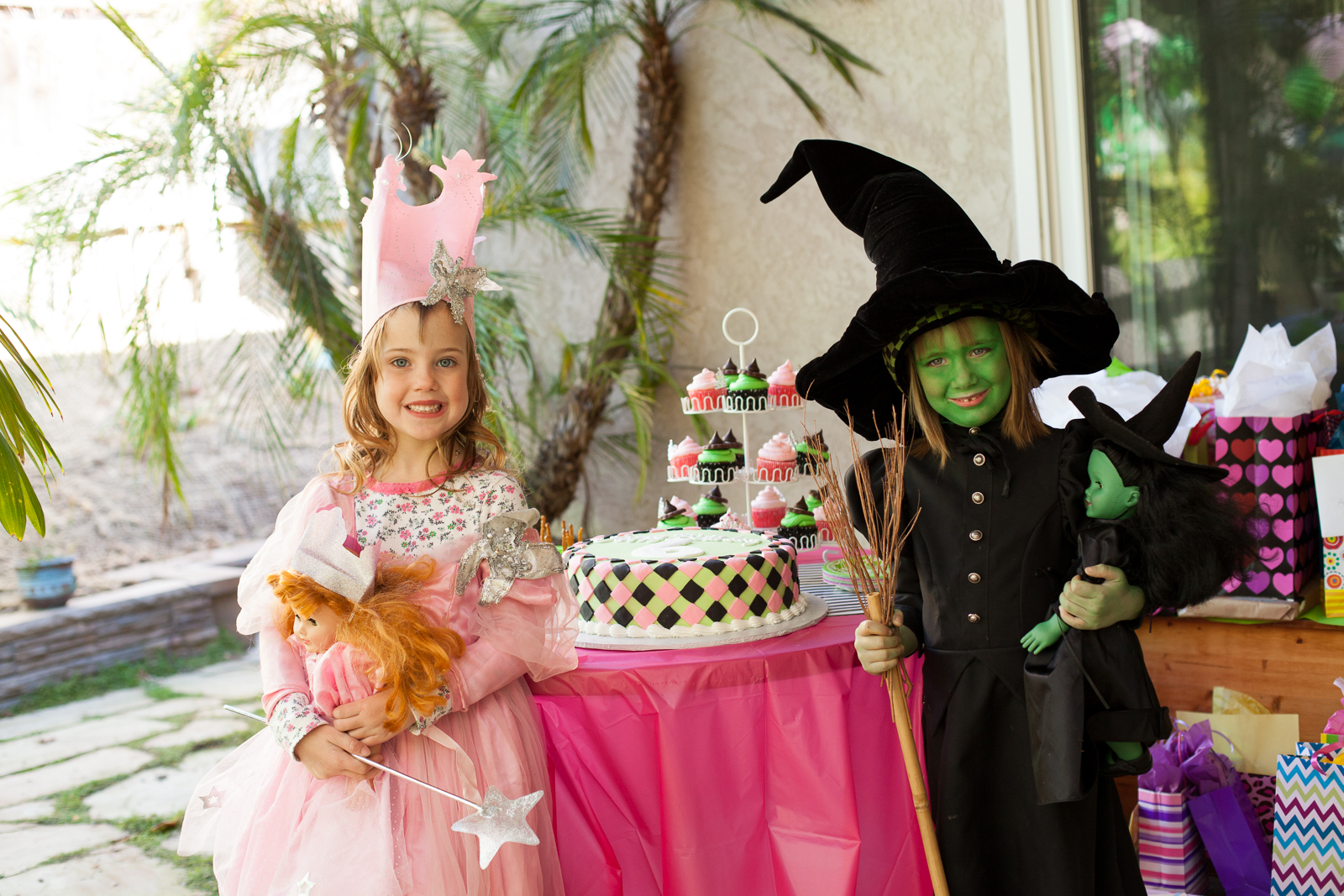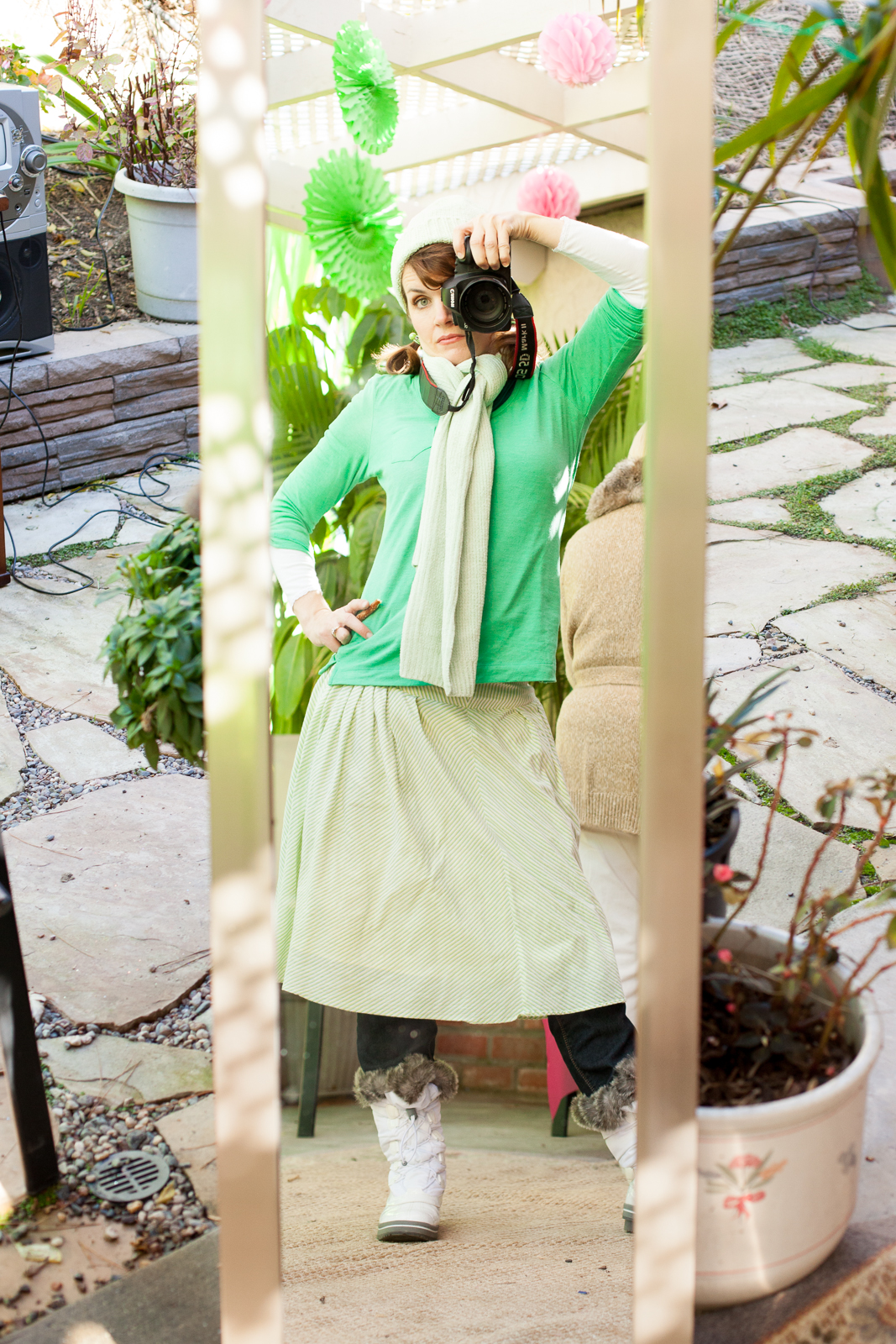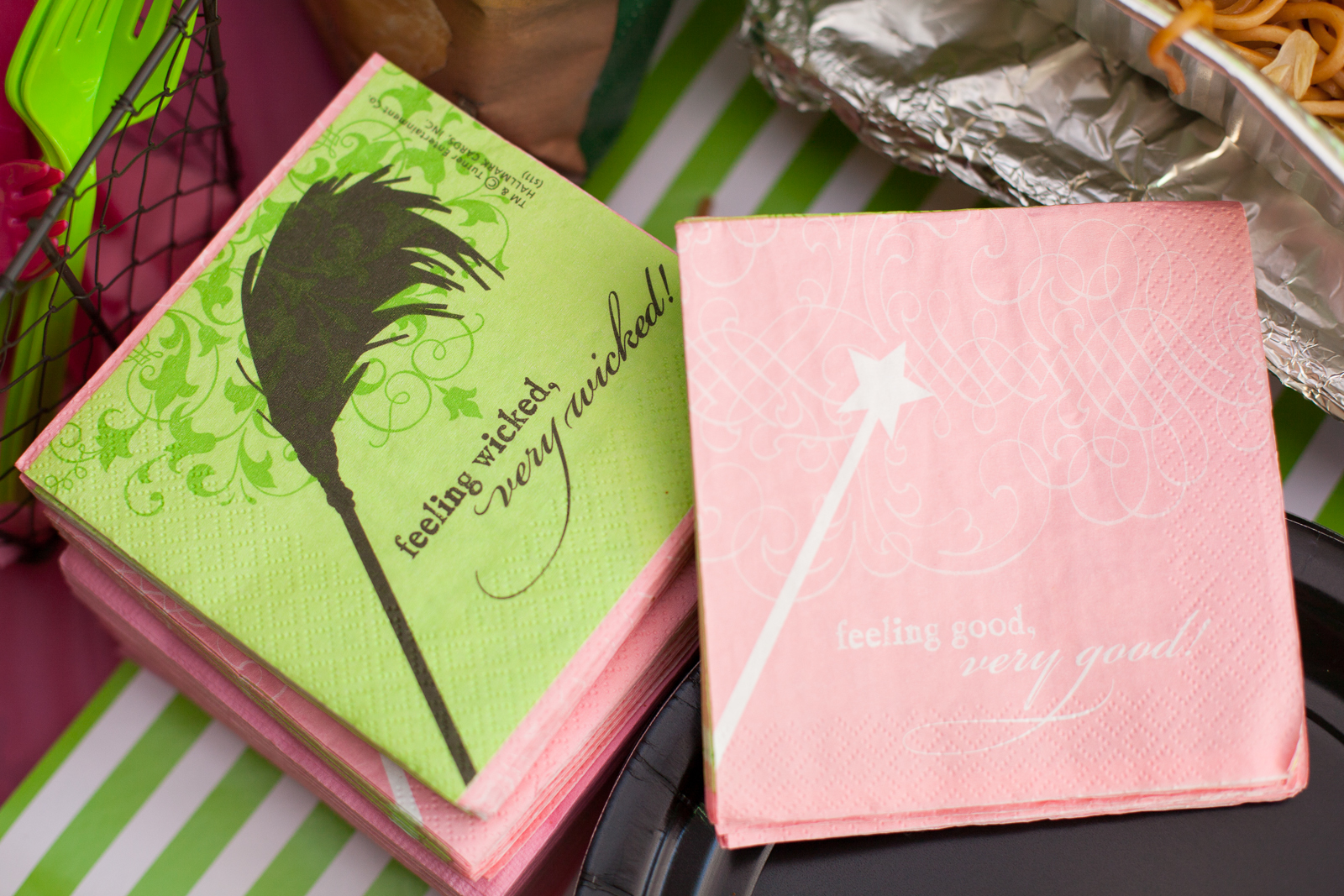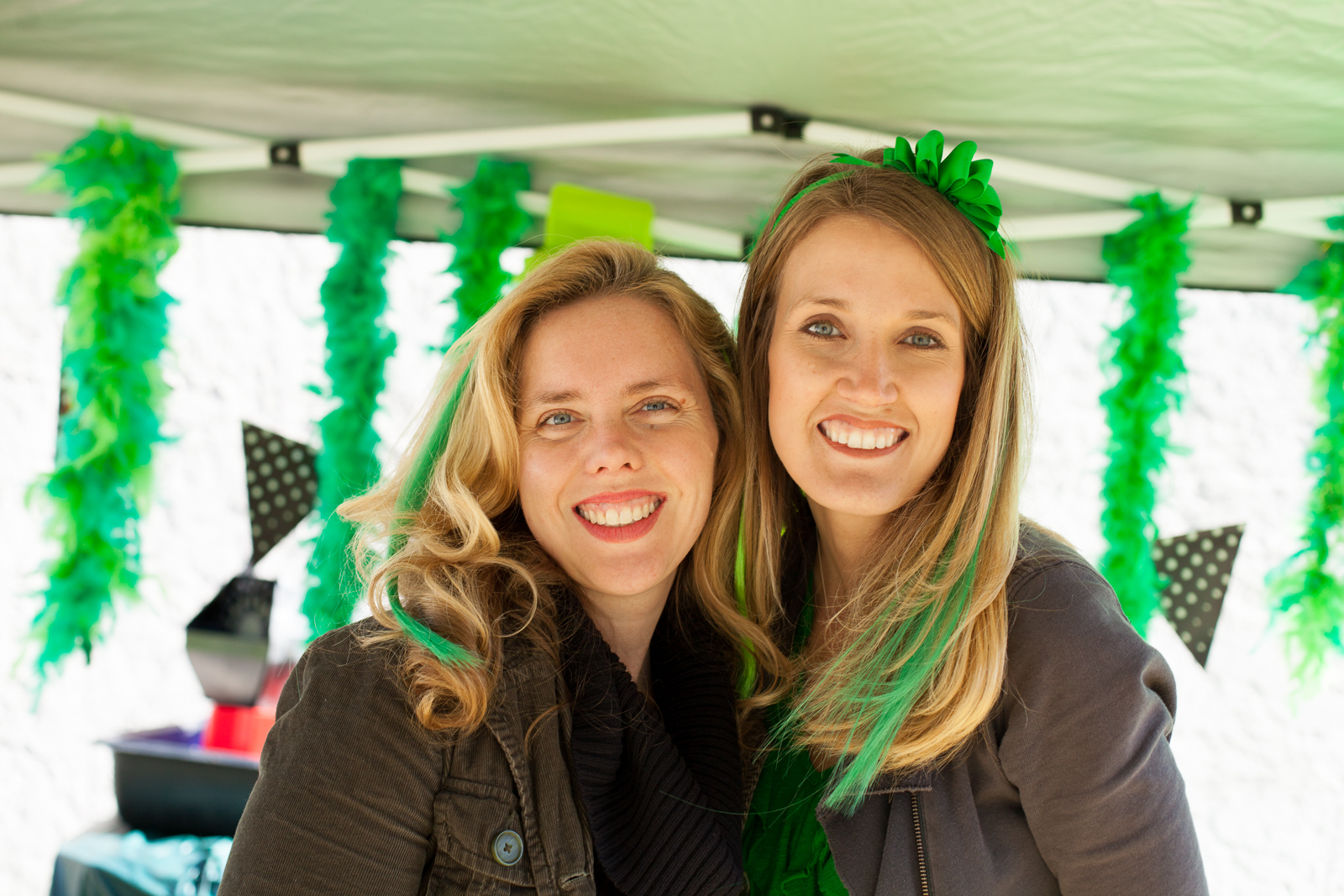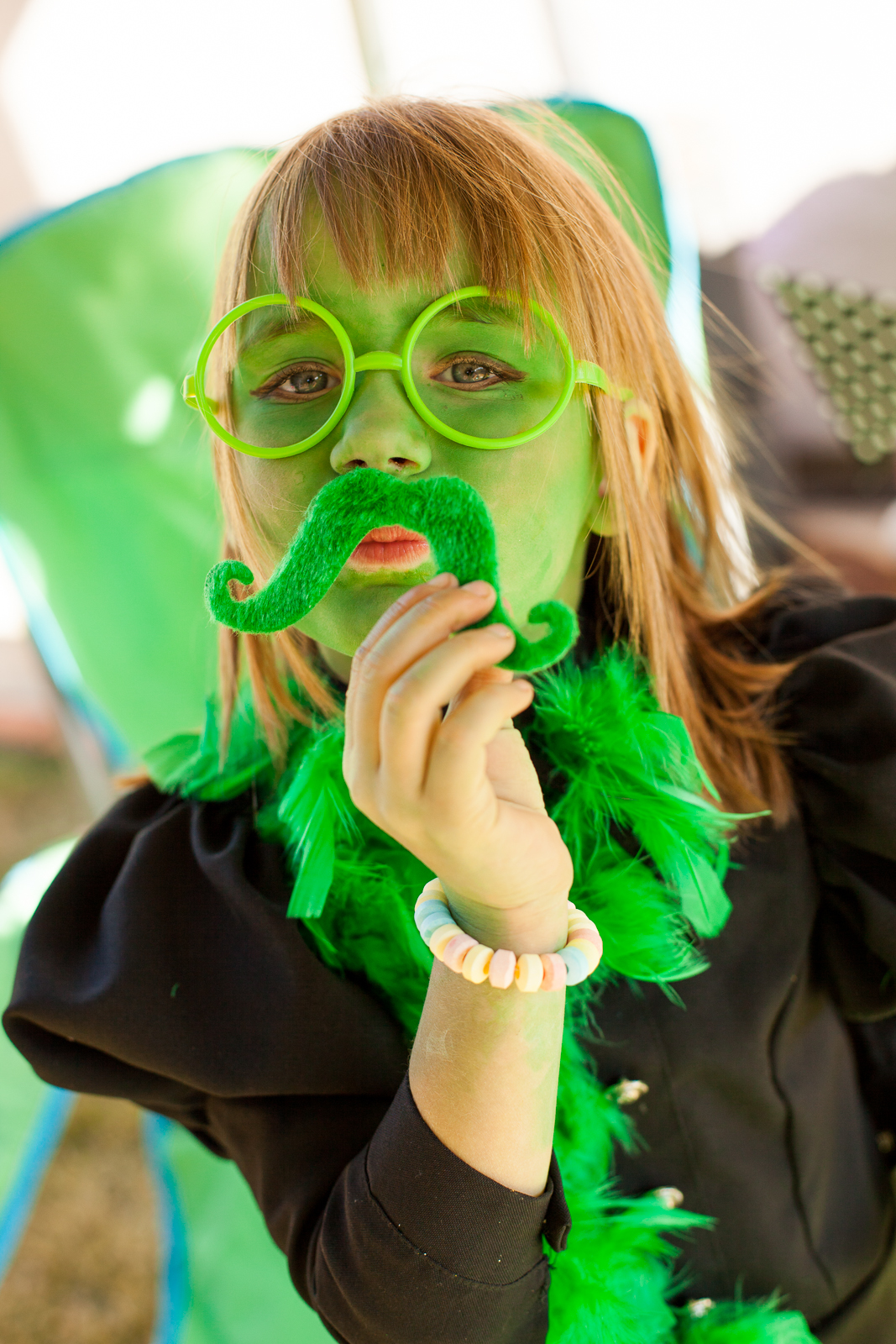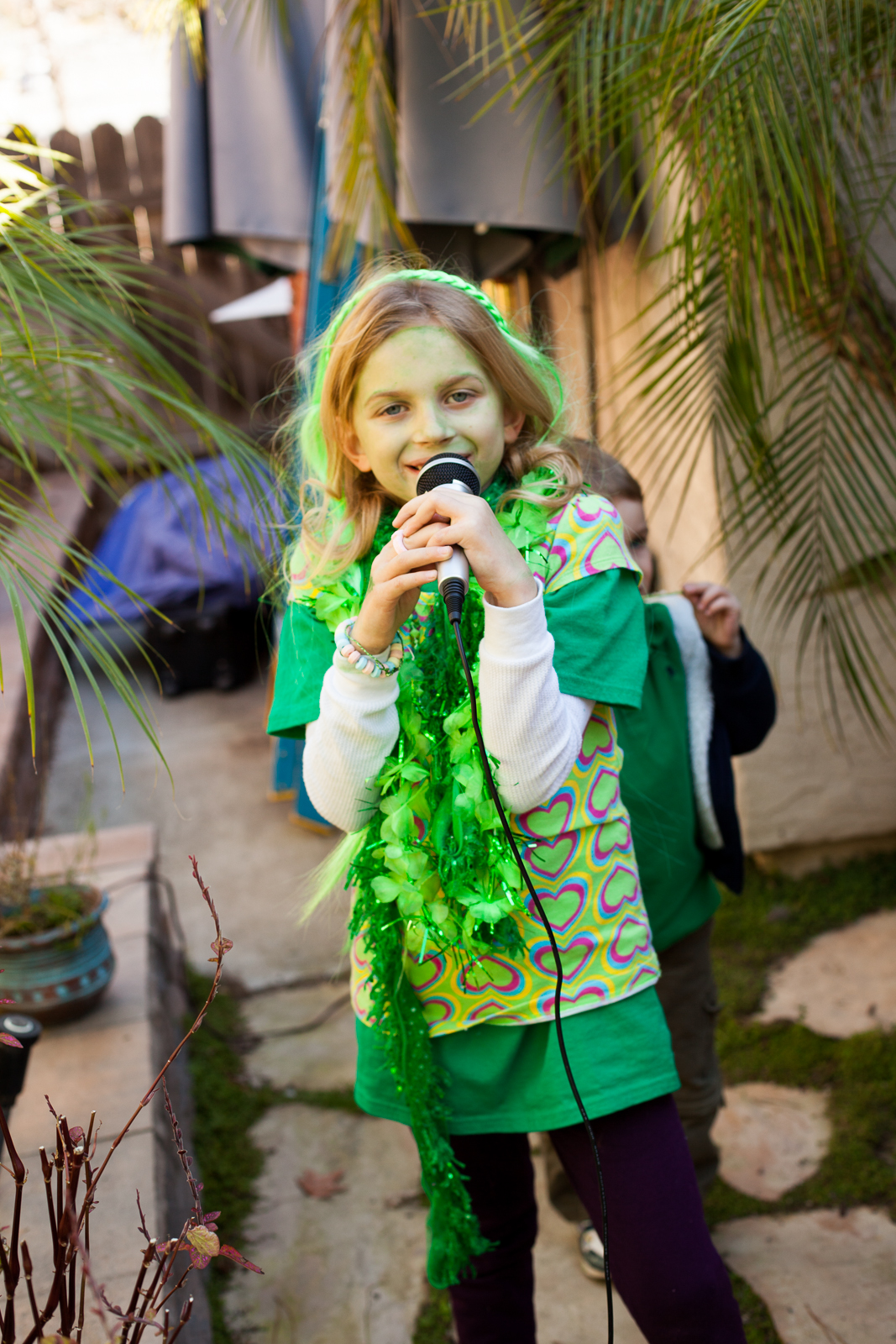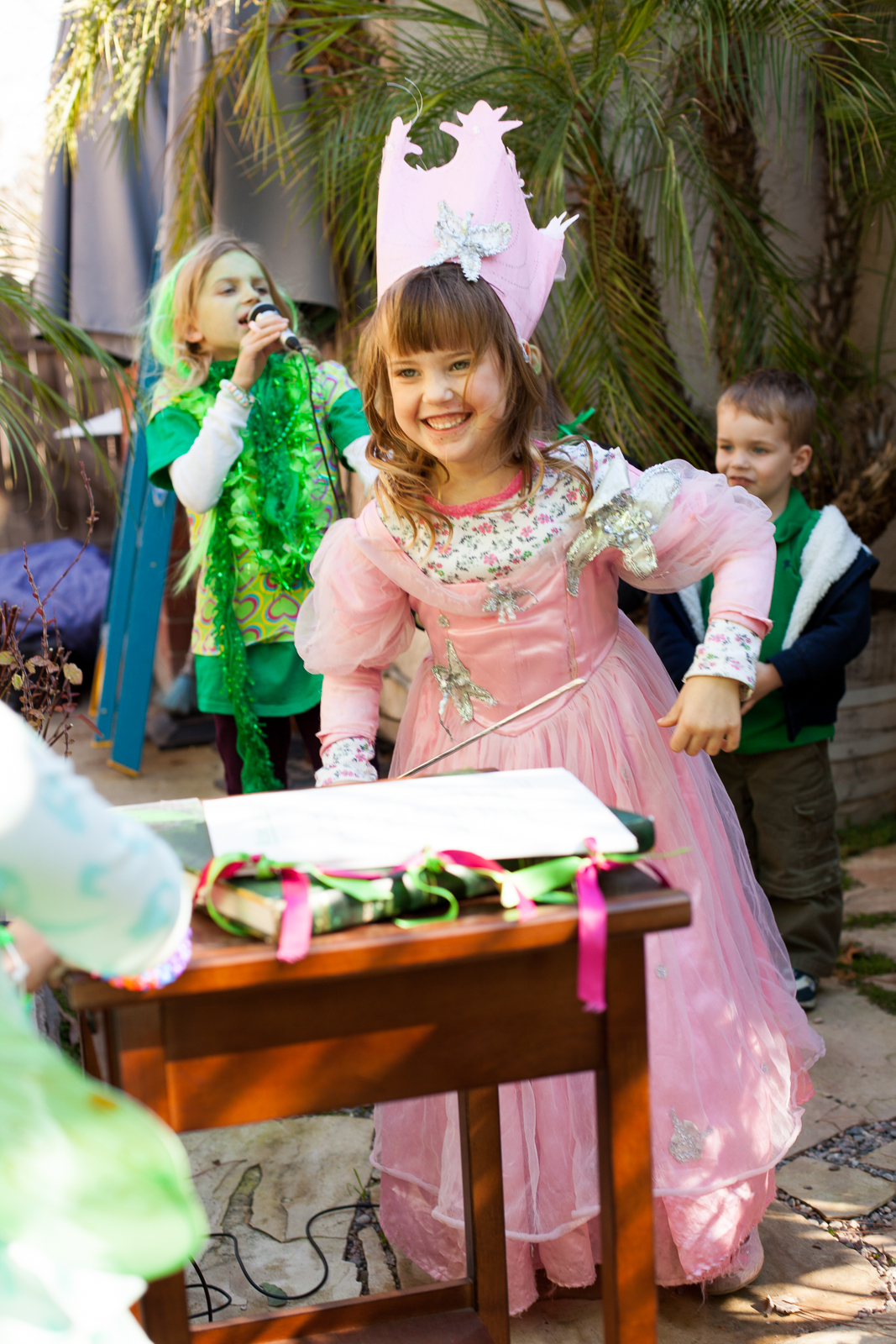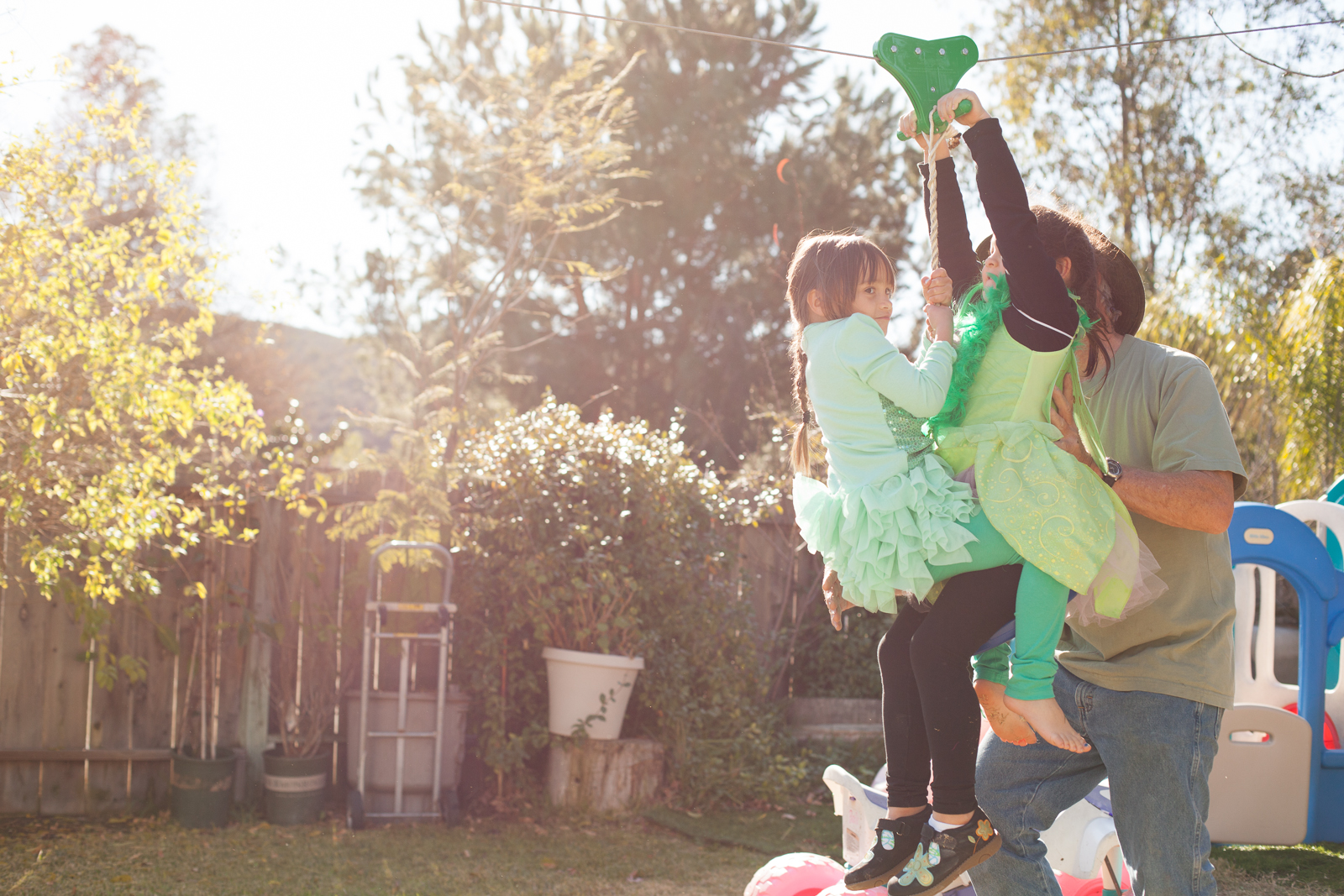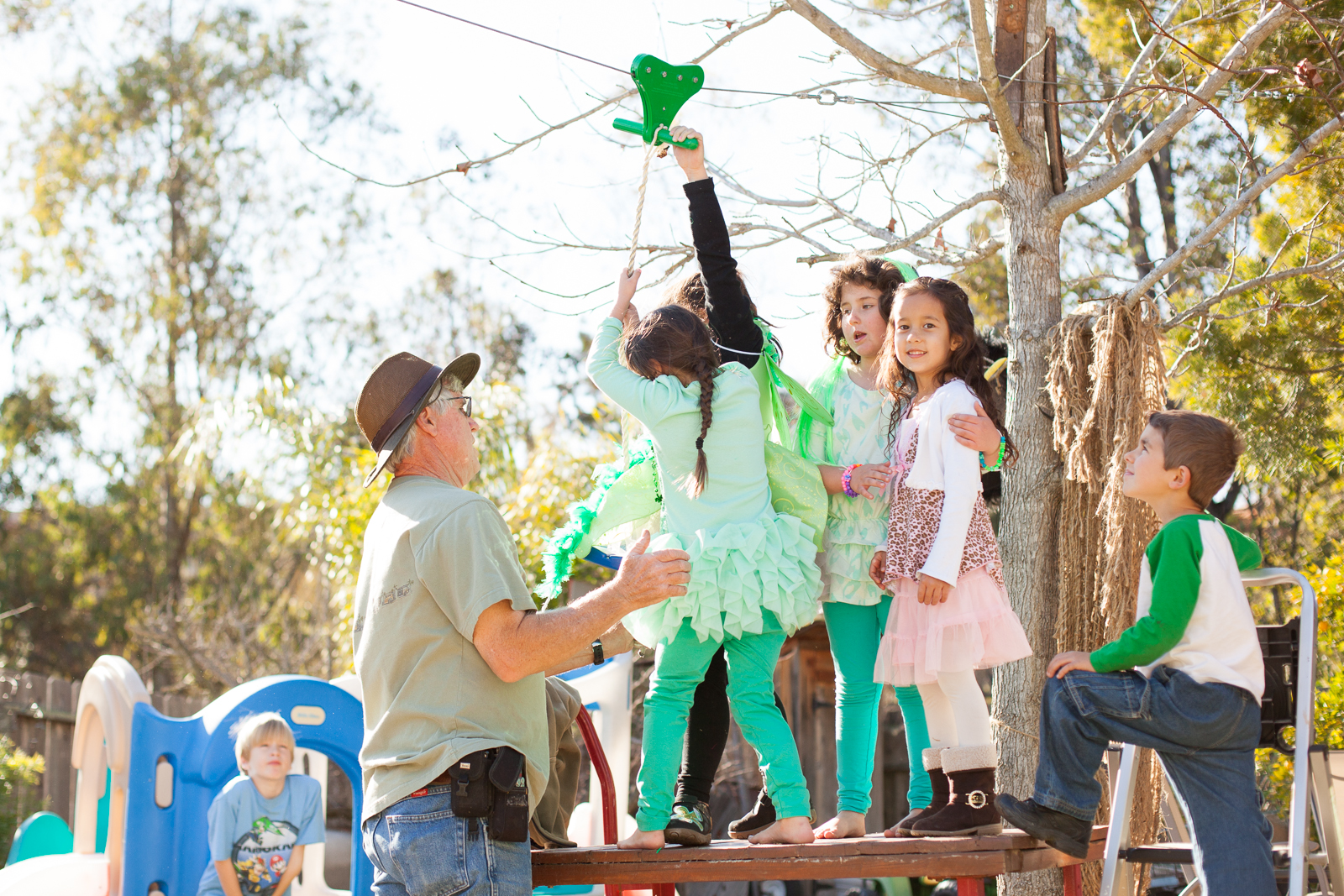 The Cake: Flour Power (El Cajon) – We got a plain green cake and my husband decorated it with all the little diamonds.  It involved lots of math.
The Emerald City: My dad picked up two cardboard castle play houses on sale at CVS right after Christmas and he painstakingly painted them and glitterized them.
Decorations: Most of the decorations were from Oriental Trading Company.  I also picked up a few things at Party City
Costumes: The girls were Dorothy and Glinda a few years ago for Halloween, so we already had the Glinda costume.  Once they saw Wicked, I bought Alexis the witch costume on Amazon.com
Emerald City Dress-Up: I scored at the 99 cent store.  The feather boas, fairy wings, and some of the hair extensions were from the 99 cent store.  I also got some great stuff from Party City.
Napkins: These were found on Amazon.com.
Cupcakes: I made these myself!  The "witch hat" was a hershey's kiss stuck to a mint cookie with a little dab of frosting.  The crowns were hair combs.
Snacks – I just picked up anything green or pink!  I had a veggie tray with all green veggies and fruit tray with all pink/red fruit.  Pink and green juice boxes, pink and green rock candy, pink and green M&M's, pink and green skittles, pink and green cake pops, green applesauce packets, etc.  I also made star-shaped PB&J sandwiches and stuck them onto big pretzel sticks to make magic wands and I stuck small pretzel sticks into upside-down mini reeses peanut butter cups to make broomsticks.  I made lots of extra cookie and kiss witch hats for snacks as well.  I always like to include some grownup food along with all the kid food, so I made a "caprese in a bowl" – mozzarella balls and grape tomatoes drizzled with olive oil and balsamic vinegar and sprinkled with salt and pepper.  So easy! …I actually saw several kids snacking on this too and it disappeared quickly, so I guess it was a hit!